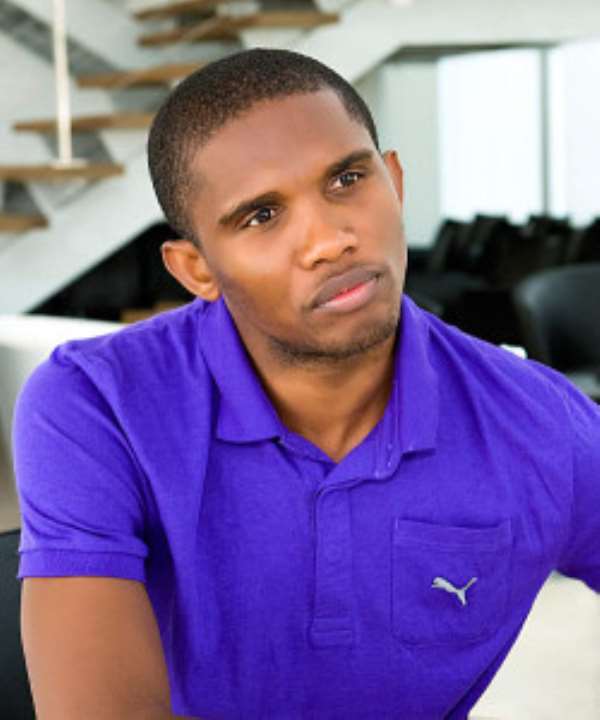 Samuel-Etoo
http://en.africatopsports.com/wp-content/uploads/2013/09/Samuel-Etoo.jpg For those who do not believe at all in an international retirement of Samuel Eto'o and feel that it was still one of the vagaries of the star, you're served. Two days after reports on a withdrawal of the Indomitable Lions striker, the Synafoc (National Union of Cameroonian footballers) by its president David Mayebi , sent a letter asking Samuel Eto'o to return to his decision. Extracts.
 
" It is with great emotion that we learned of your intention to terminate your international career. We trust that this is only a rumor. As hitherto you did not officially pronounce it".
"A General does not abandon his troops at the front; a captain never leaves his ship before his passengers. Follow the example of your idol Roger Milla, as a reserve officer; he was able to support his teammates during the 1990 World Cup in Italy ".
"The country still needs you, this is not the right time you should put aside the Republic. You're the man for the job in your capacity as leader of the group. Your presence alone is enough to galvanize the public to thrill the opponent and reassure your partner. You're the mascot, the tree in whose shadow your teammates come to rest ".
"We hasten to say" do not leave us! ". We know we can count on your patriotism, your high sense of general interest and esteem of the Cameroonian football. The dream of the people of Cameroon is the Indomitable Lions in Brazil in 2014 and SYNAFOC want that to happen with you ".