Trust the coaches, Halilhodzic tells African teams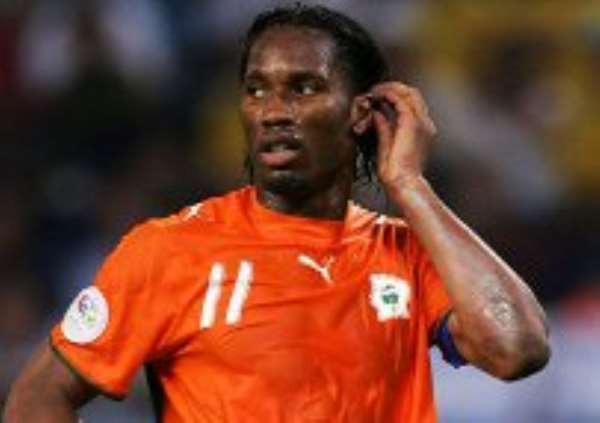 Halilhodzic coaches the Ivorians
African teams must put more trust in their managers to succeed at the highest level, says Ivory Coast coach Vahid Halilhodzic.
 
The Bosnian is unbeaten in his last 23 matches in charge of the Elephants, who have not lost a competitive game since he took over in 2008, but he still feels a lot of pressure.
 
"After we drew 0-0 against Burkina Faso, I had the feeling people were looking at me like I was a terrorist," he said before a training session in Cabinda where his team face Algeria in an African Nations Cup quarter-final on Sunday.
 
Halilhodzic, who burst into the limelight as a coach in Europe when he took French side Lille from the second division to a place in the Champions League group stage in 2002, believes coaches should be trusted more in Africa.
 
Asked when his contract with World Cup-bound Ivory Coast expires, he said: "In Africa, there is no such thing as a contract. You lose one game and you're fired.
 
"The problem with African teams is that they don't trust the coaches, so it is hard to achieve something over a long cycle," he added.
 
"If you win, the coach doesn't exist. The praise goes to the players or the officials."
 
However, Halilhodzic, whose previous experience in Africa includes an African Champions League title with Raja Casablanca in his only season with the Moroccan club, said the Ivory Coast players were responsive to his methods.
 
A fearsome coach able to bring the best out of his players with a strict regime, the 57-year-old former Yugoslavia striker said he was happy about his time in charge of the Elephants.
 
"Usually, when you start with a team you gather the players and tell them what the rules are going to be. They all say 'yes, yes, yes' but in fact it's 'no, no, no'," he explained.
 
"With Ivory Coast the players themselves asked for those rules and we now have an internal code. Everyone abides by it.
 
"But, of course, it's not always easy."