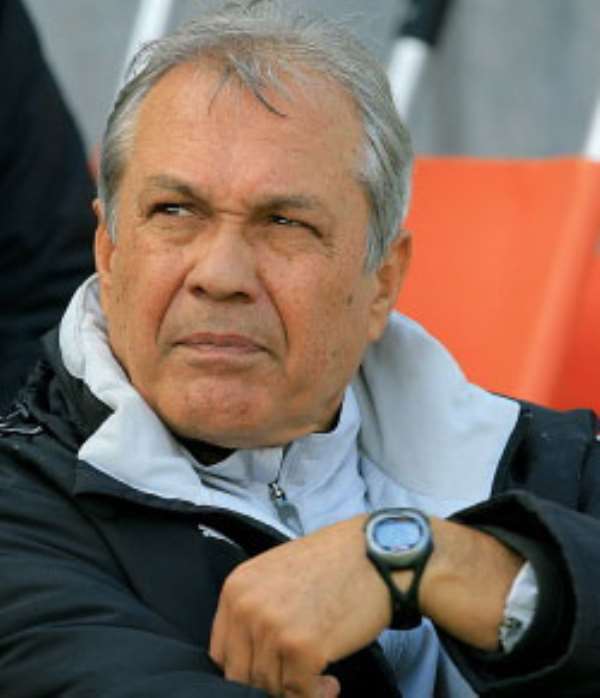 ...To Be Paid From Stars WC appearance Fees
The Ghana Football Association (GFA) will fall on dividends from the Black Stars' World Cup appearance to pay the team's former Serbian coach, Ratomir Dujkovic, a special qualification bonus of $450,000 for guiding the team to the 2006 FIFA World Cup in Germany, it has been revealed.
When Ghana signed on Dukovic, alias Doya in December 2005, his employers dangled before him the special bonus as a bait to qualify the team to Germany 2006, but the money was not paid directly from the state treasury.
Instead, the sports ministry permitted the GFA to keep $1.6 million out of the World Cup dividends of $3.5 million paid to it by soccer's world governing body, FIFA, to meet some important expenditure including Doya's bonus.
The Deputy Minister of Education, Science and Sports, Mr Osei Bonsu Amoah, yesterday explained to this paper that following discussions, the Ministry granted the GFA permission to use the money in their trust to offset some payments and fund the expansion of facilities at the Ghanaman Soccer School of Excellence at Prampram.
"The money is meant for specific projects and not money for the GFA to use as they please," Mr Amoah told the Graphic Sports yesterday.
"The GFA presented a budget of $600,000 to expand facilities at the Prampram soccer school, and out of the money a generator and other amenities would be provided."
The Deputy Minister revealed that FIFA would pay the GFA a further $1.5 million as the second tranche of the World Cup appearance fees, which will be paid directly to government chest for the football controlling body to access later though government's laid-down regulations.
source:
dilaso