Ghana To Have Free Ports In Five Years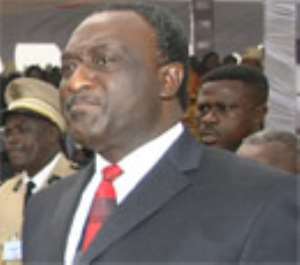 Within the next three to five years Ghana would develop her seaports to become major transit shipping points to enhance the haulage of bulk goods to the West Africa Sub-Region and other parts of the world. The development of the ports is part of a project to have cost effective transit trade facilities and make way for a free port.
Mr Alan Kyerematen, Minister of Trade and Industry, announced the Project at the third trade forum on Government's Trade Sector Support Programme, held in Accra on Wednesday, and attended by individual and corporate actors in trade. Mr Kyerematen mentioned 26 different projects under the Programme, and said the purpose of making Ghana a free port country was to make "it the Dubai and Thailand" of West Africa.
The Minister said it was important to promote Ghana outside, and added that small and m0edium scale enterprises, which contributed more than 90 per cent of the enterprise base in Ghana, would continue to fare below expectation if their products were not given the needed patronage. He said the desire of traders in Ghana to concentrate on the distribution of imported goods, fuelled by the general negative Ghanaian attitude of lower patronage of home made goods, was a disincentive to local manufacturers although most of the imported goods that had flooded the market were of doubtful quality.
Mr Kyerematen said it was necessary to re-orient the educational system to serve the needs of industry and trade, and reiterated the need for a massive campaign to promote made in Ghana goods. He announced that a law was to be prepared to regulate competition among industries.