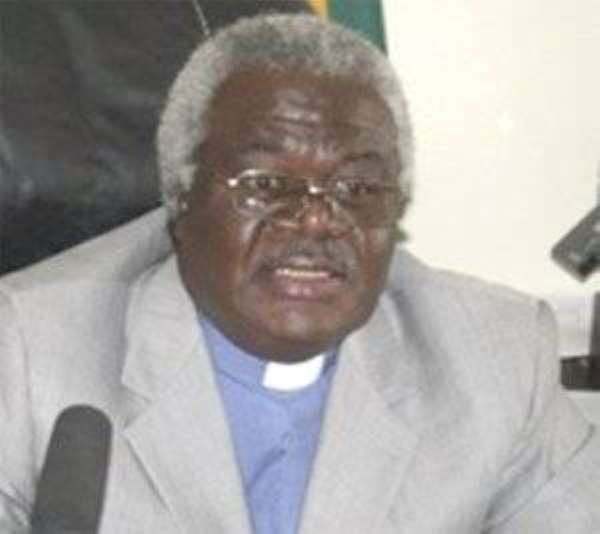 The good old retired Minister of God may have goofed or been misrepresented by reports in the media of a certain reported speech on 'the church and politics'.
It may be difficult to tutor, remind or coach an experienced 'Professor' but as in the Bible days, there were Pharisees and Sadducees before, during and after the emergency of Jesus Christ of Nazareth.
'For by Grace you have been saved through faith, and that not of yourself, it is the gift of God' - Ephesians 2:8.
It cannot be the fact that Prof. Martey has a 'limited understanding' of the 'kingdom of God' which he has so benefited from in terms of financial and personal recognition.
With particular reference to the Old Testament books, 1st, and 2nd Samuel amongst others that talk about godly men of God who held highly sensitive leadership positions in the civil service, Joseph and David.
The New Testament also admonished in Galatians 6 verses 10 to do good to all....especially..household of faith.
What happened to us being the workmanship of God created to do his work in Ephesians 2:10.
What kind of service did the master Jesus of Nazareth make himself? Did he not admonished when the need arose? Publicly he did.
I am sure Prof. Martey is not gullible to the policy affect the silence or withdrawal of the church in politics will have on we 'sojourner' or 'exiled' men. Maybe he is not reading his Bible of late so I encourage him to carefully study Roman's 13:1-7 and 1st Timothy 2:1-2.
To the Ministers of the Gospel of Jesus Christ who has decided to turn 'dead and dumb' overnight or have turned to silent counselors, I say to you. BE CHRISTIANS NOT PHARISEES. BE CHRISTIANS NOT SADDUCEES. BE CHRISTIANS NOT MEN OF THE LAW.
Thy will be done on earth as it is in heaven Dear Lord and be kind on your Prophets who have now turned to the Camp of Jezebel for peanuts and positions. May your slow judgments remain slow.
Edem Koku Edem,
Ahafo.