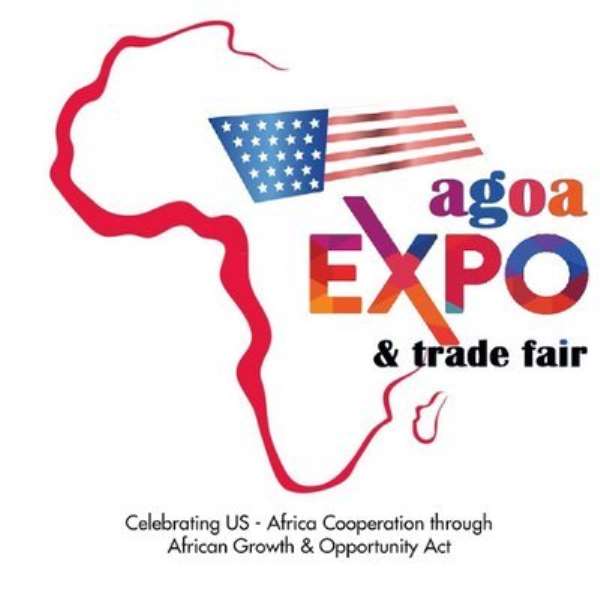 About 200 business minds across Africa are converging in New York, USA ahead of the Africa Growth Opportunity Act (AGOA) Trade Festival.
This crucial meeting will see a Ghanaian delegation led by the Ghana National Chamber of Commerce and Industry (GNCCI) interact with American Businesses to exchange business ideas and sourcing opportunities.
In recognition of the Chamber's active role through the Ghana-AGOA Trade Resource Centre (ATRC), the Ghana National Chamber of Commerce & Industry has been invited to participate in the AGOA Expo & Trade Fair, from Thursday, 5th December to Tuesday, December 10 2019.
The event will see the Vice President of Coca Cola engage the Ghanaian delegation and other participants from 10 African economies.
The President of the Ghana National Chamber of Commerce, Nana Dr Appiagyei Dankawoso I, will be leading the delegation comprising business visitors and trade exhibitors and present investment and business opportunities under AGOA in Ghana.
The AGOA Expo is a cultural and business platform aimed at celebrating US-African cooperation, strengthening bilateral trade relations, promoting AGOA key export products and investment opportunities.
There would be a number of activities including African Beverages and Food Show, African Apparel, Textiles and Footwear Exhibition, AGOA Apparel Fashion Week, Exhibition of Leather and African Cosmetics, African Music and Urban Dances, AGOA Festival Workshops and Networking.
The participants for this event are the United States, AGOA eligible countries including Ghana, Nigeria, South Africa, Kenya among others.
AGOA festival
AGOA Festival is a cultural and business platform committed to celebrate US – Africa cooperation, strengthen bilateral trade relations, promote AGOA Key Export Products and Investment Opportunities through African Growth & Opportunity Act (AGOA).
It is also a great opportunity for American Companies to explore sourcing opportunities in Africa, expand their business or introduce new products, services in the African Countries AGOA eligible with direct access to Authorities and Business Leaders. A wide variety of activities are organized periodically in US Cities to boost African exports products and take advantage of the AGOA legislation with new partnerships and joint ventures.