"Responsible Consumption Through Digitalisation"– WSA, Josef Umdasch Research Prize 2020 Call For Sustainable Ideas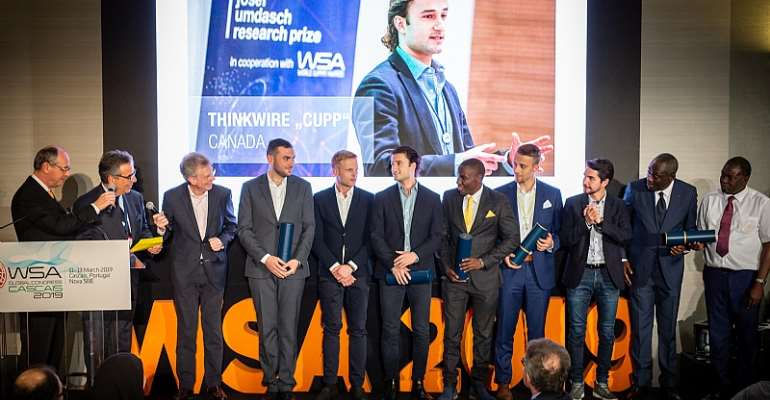 In cooperation with the subsidiary of the Umdasch Group – umdasch The Store Makers –, the World Summit Awards (WSA) call for innovative approaches for responsible consumption to implement them in the company internationally. The winning idea will receive a contract for implementation within umdasch The Store Makers – globally.
Salzburg, Amstetten, September 25, 2019. | Until November 10th, digital innovation enthusiasts can apply for the Josef Umdasch Research Prize 2020 , organized in collaboration between WSA and the Umdasch Group.
In the past, economy has been managed in a way that presents us with enormous challenges today. Sustainability has been subordinated to growth. To provide sustainable solutions for the future and protect the environment and its resources, it is important to aim towards creative solutions and the implementation of new approaches.
This responsibility also applies to the retail sector. Even more than other sectors it is called upon to ensure future growth while preserving ecological and social interests.
This year's call for the Josef Umdasch Research Prize by umdasch The Store Makers has been guided by the UN SDG Goal no. 12 "Responsible Consumption & Production". Within the framework of the Josef Umdasch Research Prize and together with the World Summit Awards, umdasch is searching for new ideas and fresh stimuli on the topic of "Responsible Consumption through Digitalisation".
"umdasch thinks further. The question is how we can support the idea of a global economy in line with our entrepreneurial responsibility", says Silvio W. Kirchmair, CEO of umdasch The Store Makers. "Altogether we are still making far too little use of the opportunities which digitalisation offers us as a tool for greater efficiency in the way we handle resources. That is why this aspect of the question is very important for us."
The previous editions of the Josef Umdasch Research Prize 2019 in cooperation with WSA resulted in successful collaborations between the winners and the Umdasch companies – the awarded ideas are currently implemented.
The call for submission is open until November 10, 2019. The shortlisted teams will receive financial support amounting to € 5,000.- for the further development of their idea and will be invited to attend the pitch presentations within the framework of the World Summit Congress in Vienna (Austria) in March 2020.
More information and the opportunity to apply are available on www.worldsummitawards.org/josef-umdasch-research-prize-2020/