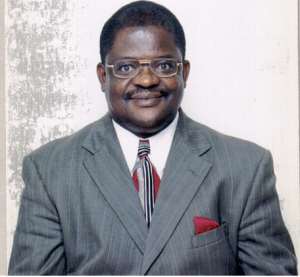 A change must take place! We point fingers at the heathen and at the idol worshippers of old, but the only difference is that our graven images are made of gleaming chromium and steel and have thermostats and defrosting devices instead of jeweled eyes! Instead of gold, their surfaces are covered with easy-to-clean lifetime porcelain, but we worship them just the same and feel that our lives will be impossible without them. We have come to worship things, status, fame, popularity, money, and security. Anything that comes between God and us is idolatry (Billy Graham, Peace with God).
FAITH IN JESUS CHRIST
Faith is not something you hold, but Someone who holds you. We can trust Him; we must trust Him. And He will carry us safely to the other side (Winkie Pratney, The Thomas Factor).
THE RADICAL CONVERSION OF PAUL (ACTS 9)
On that road, the mighty man fell, and the weapons of his warfare perished. All his religious pride, self-righteousness, his sense of superiority to others, all these collapsed forever, and he arose from the earth. Blinded and beaten, to be forever the slave of Jesus Christ. God had triumphed over Saul of Tarsus and had subdued him. Christ had chained Saul of Tarsus to His chariot wheel (Maxwell, Abandon to Christ).
PRETENDERS (MATTHEW 23:1-2, 23-33)
For 11 years a Massachusetts man kept his secret hidden from others. No one suspected that anything was wrong. Even at home, his behavior appeared normal. He will sit down with the newspaper every night after dinner, and not even his wife knew of his problem. But the day came when he couldn't take the strain of covering up any longer. After years of carefully guarding his secret, he finally confessed. He couldn't read. He had been a pretender. Many people put on a front in their spiritual lives.
Though some may call you Christian because you act the part, it's what God thinks that matters; Does Christ live in your heart?
You can have tons of religion without an ounce of salvation (Our Daily Bread).