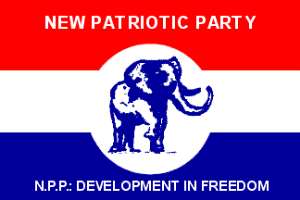 Chapter 13 of the 1992 Constitution gives power to some state institutions to manage public funds. How to operationalize this constitutional provision for efficient service delivery to citizens has been a major concern in our development efforts. The poor checks and controls on politicians and other public officials in Ghana have led to these actors increasing their benefits from gaining political power, and leads to rising economic injuries for not controlling such power.
The political cycle in Ghana has led to a recurring pattern of rapid fiscal expansion, followed by fiscal consolidation and the imposition of expenditure controls to restore the economy back on track. The budget crises in Ghana have been associated with the four-yearly election sequence leading to post-election fiscal crunch. The budget deficit escalates in every election year since 1992, except 2004.
The passage of the Fiscal Responsibility Act as well as the establishment of the Fiscal Responsibility and Fiscal Stability Advisory Councils in Ghana to anchor fiscal discipline and ensure prudence in the management of the economy is laudable. The Fiscal Councils are mandated to monitor the performance of the government budget with regards to compliance with fiscal rules and targets so as to ensure a budget deficit of not more than 5% of GDP, positive primary balance and debt to GDP ratio of not more than 65% of GDP.
The Fiscal Responsibility Act provides for the Minister of Finance to be sanctioned when he/she spends beyond defined boundaries. This will definitely restrict politicians from trading prudent economic management for political expediency.
Section 30(2) of the Bank of Ghana Act, 2002, Act 612 that allows the Bank of Ghana to ensure deficit financing to the tune of 10% of total revenue was not strictly enforced during previous elections and is our hope that the Fiscal Responsibility Act will not suffer similar faith. There is the need for strict monitoring, compliance and enforcement of the fiscal responsibility act especially during the last four months of the election year.
According to Ghana's Electoral Commission, in 2016, the cost of elections in Ghana was over 12 dollars per voter compared to 9 dollars per voter in Nigeria in 2015 and 5dollars per voter in Tanzania in 2015. The Westminster Foundation for Democracy and Center for Democratic Governance (CDD-Ghana) demonstrate that the cost of electing a Member of Parliament to serve a 4-year term increased by 59% from 2012 to 2016, costing a candidate in 2016 as much as $85,000 (GHc403,750) to contest primaries and parliamentary elections. This high cost of campaigns has tendency to magnify the participation gap, exclude the marginalized and competent people from contesting elections in Ghana. The Electoral Commission must put in place measures to minimize the cost of conducting the 2020 elections and strictly enforce existing political party financing legislation without compromising quality and fairness.
Ministerial functions must be well coordinated to prevent excessive expenditure as a result of duplication of functions and misuse of state resources, in order to free up more resources for infrastructural development and improve service delivery.
The ministries, departments, agencies, local government authorities, the public service and statutory bodies must desist from entering into financial commitments or agreements that would bind them for more than a year and create liability for government except where the financial commitment or the contingent liability is with the prior written approval of the Minister of Finance, and authorized by Parliament in accordance with article 181 of the 1992 Constitution and Section 33(1) of the Public Financial Management ACT 2016.
High debt burden has been a key economic concern facing the government. Government in 2018 took debt management measures to manage the debt albatross to support economic growth. These have led to an increased fiscal consolidation with deficit contraction, reduction in the debt-to-GDP ratio and improvement in solvency ratios. The government is committed to fiscal consolidation, but much work must be done towards the prevention of inefficiencies and waste in public sector spending to reverse the fiscal deterioration and put the public debt on a more significant downward and sustainable path.
Without maintaining fiscal discipline, rising public debts and budget overruns will send Ghana back to the International Monetary Fund (IMF). We need stabilization package from the IMF only in times of external shocks and not in times of internally-driven fiscal indiscipline and financial distortions. Prudent expenditure management under consistent and coordinated fiscal and monetary policy which is continuous across political regimes is needed to move Ghana towards the achievement of the 2030 sustainable development goals (SDGs).
By
Dr Eric Akobeng (Economist and Development Policy Expert)