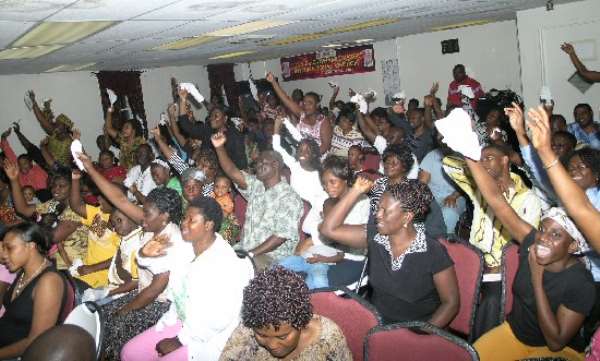 Ghana is the only Christian majority country where the majority are being treated like they are the minority. Time and again the politicians have proven how greedy, selfish and ungrateful they are. But the Christians in Ghana should blame themselves, for being at the beck and call of the corrupt Ghanaian politicians.
Their leaders have sold their conscience to politicians who they know are enemies of God. This is clearly an occultic agenda by our political class, most of whom we know visit different strange places for help looking for power. Most Church leaders today have no dignity or integrity. They have betrayed Christ ad their flock for political favour and fame.
Ghana is a country with laws. If a pastor or leader of a church breaks them, the law should deal with them as would a Muslim imam, Sheikh or mallam. Why are they seeking to regulate only church? Are they afraid of Buddhists and Muslims? Juju men claiming to produce money miraculously are all over the place, why are they not making laws to regulate them too. Mallams are also doing adverts and some of them are also duping people, why are they not concerned?
Members of Parliament like Ebenezer Nartey should either be removed or voted out in the next election by his constituents. This is a man who was campaigned and voted for by pastors and churches in his Ablekuma central constituency, and this is how he rewards them? By speaking ill of all Pentecostal and charismatic churches. This is even a man, who has never made any important contributions on the floor of Parliament. Then immediately jumps up from nowhere to criticize churches and pastors.
God punish him and those like him very well. He will lose the next election. We will prefer a Muslim member of Parliament to a useless one like this.