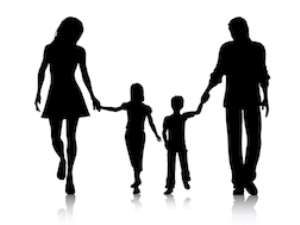 Family planning is a method of controlling the number of children one would want to have and the intervals between their births. Family planning includes the timing, spacing and limiting of pregnancy. It also includes the age at which one wishes to give birth. Family planning methods may involve the use of contraceptives, sex education and voluntary sterilization.
Often, young people are considered not old enough to use services and facilities that offer family planning, or they simply do not know that such services exist. However, the service applies to all women in their reproductive years (age 15-49). Due to the stress and sacrifices women have to go through during pregnancy and the subsequent responsibilities of motherhood, there is the need for women especially career women to plan the birth of their children. This is because; no employer would want to give a woman three maternity leaves in five years which might reduce productivity and development, and consequently lead to a lay-off. Proper planning and consideration, therefore, needs to be taken by career women only if they want to keep their jobs. Young girls who also do not want to abstain from sex must also know about family planning so as to avoid unwanted pregnancies and illegal This national policy sought to improve family planning services into the various service components of reproductive health in Ghana within a five-year period by calling for an increase in: political commitment, public awareness and acceptance of family planning as important to national health and socio-economicmily planning / contraception. It is important that family planning is widely available and easily accessible through midwives and other trained health workers to anyone who is sexually active, including adolescents. Midwives are trained to provide (where authorised) locally available and culturally acceptable contraceptive methods. Other trained health workers, for example community health workers, also provide counselling and some family planning methods, for example pills and condoms. For methods such as sterilization, women and men need to be referred to a clinician. There are different methods of contraception, including: long-acting reversible contraception, such as the implant or intra uterine device (IUD), hormonal contraception such the pill or the Depo Provera injection, barrier methods, such as condoms, emergency contraception, fertility awareness, permanent contraception, such as vasectomy and tubal ligation. Some of the benefit or importance of family planning are as state below;
Promotion of family planning and ensuring access to preferred contraceptive methods for women and couples is essential to securing the well-being and autonomy of women, while supporting the health and development of communities.
Family planning also reduces infant mortality, and prevents closely spaced and ill-timed pregnancies and births, which contribute to some of the world's highest infant mortality rates. Infants of mothers who die as a result of giving birth also have a greater risk of death and poor health.
Family planning reduces the risk of unintended pregnancies among women living with HIV, resulting in fewer infected babies and orphans. In addition, male and female condoms provide dual protection against unintended pregnancies and against sexually transmitted infections (STIs) including HIV.
Preventing pregnancy-related health risks in women; A woman's ability to choose if and when to become pregnant has a direct impact on her health and well-being. Family planning allows spacing of pregnancies and can delay pregnancies in young women at increased risk of health problems and death from early childbearing. It prevents unintended pregnancies, including those of older women who face increased risks related to pregnancy. Family planning enables women who wish to limit the size of their families to do so. Evidence suggests that women who have more than 4 children are at increased risk of maternal mortality.
Empowering people and enhancing education; Family planning enables people to make informed choices about their sexual and reproductive health. Family planning represents an opportunity for women to pursue additional education and participate in public life, including paid employment in non-family organizations. Additionally, having smaller families allows parents to invest more in each child. Children with fewer siblings tend to stay in school longer than those with many siblings.
Reducing adolescent pregnancies; Pregnant adolescents are more likely to have preterm or low birth-weight babies. Babies born to adolescents have higher rates of neonatal mortality. Many adolescent girls who become pregnant have to leave school. This has long-term implications for them as individuals, their families and communities.
Slowing population growth; Family planning is key to slowing unsustainable population growth and the resulting negative impacts on the economy, environment, and national and regional development efforts.
Acknowledgment:
Dr. Kingsley Preko
Dr. Derick
ARTICLE BY;
BODUTEY SEI
PHYSICIAN ASSISTANT STUDIES
UNIVERSITY OF CAPE COAST