Exit Pay Of Ex UT/Capital Bank Staff Still Unpaid Despite Minister Of Finance's Assurance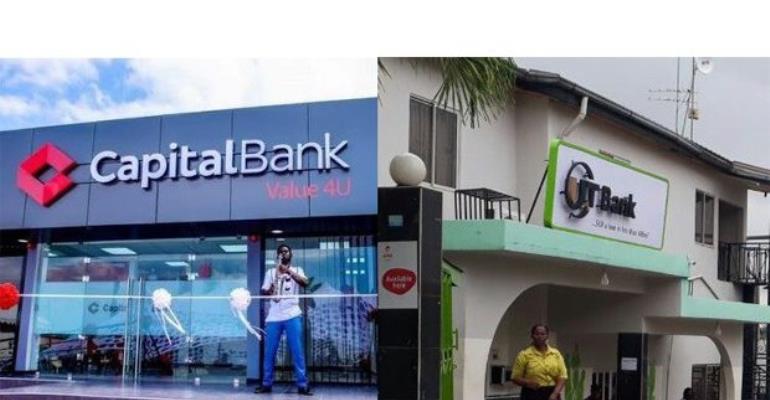 Happy new year to everyone and we hope 2018 was good for most of you.
As has been widely reported in the media, our respective banks; Capital Bank and UT Bank were liquidated by the Bank of Ghana on the 14th of August, 2017 for severe impairment of Capital and Messrs Vish Ashiagbor and Eric Nana Nipah both Directors of PricewaterhouseCoopers (Ghana) Limited appointed as Joint Receivers for the purpose of winding down the affairs of the two Banks.
In total over 1200 employees were affected by the liquidation and it's sad to note that as at 2nd January, 2019, our Exit Pay remains unpaid.
On the 16th of November, 2018, we were given some assurance by the Minister of Finance that our Exit Pay will be paid by 25th December, 2018. We were highly expectant, but that promise has remained unfulfilled and it's sad and unfortunate that we have started the new year with an issue we were hoping to gain closure to in 2018.
For most former employees of defunct Capital Bank and UT Bank, the year 2018 like the latter part of 2017 was a bitter one and excruciatingly difficult to handle, having to live through the year with no source of livelihood, medical bills to pay, family to feed among others. We also witnessed the demise of former colleagues and others struggling to cope with the debilitating effects of stroke without any source of income or medical support.
OUR REQUESTS
Ironically, our demands are not unreasonable, and they are listed as follows:
Payment of Exit Pay
Waiver of staff loans
Review of laws governing liquidation
Payment of Exit Pay
Our Exit Pay of just about GHS40m which was negotiated by UNICOF and agreed with the Joint Receivers on the 13th of November, 2017 is just about 10% of the over GHS400m recovered from the assets of the defunct banks as per the Joint Receivers' statement dated 9th of October, 2018.
Waiver of Staff loans
During our period of engagement with our former banks, we were given staff loans to meet various personal obligations. As per the basic rules governing credit, our staff loans were taken for a specific tenure. However, these extraneous circumstances contrived to truncate the tenure and also deprive us of our livelihood. In the unfortunate situation that the Joint Receivers deduct all outstanding loans of ex workers in bulk from our entitlements we may still be left with nothing. We are thus also appealing for a waiver of those loans to give us enough room to start some ventures with our Exit Pay.
Review of laws governing liquidation
In our petition to His Excellency the President, Nana Addo Dankwa Akufo Addo dated 20th May, 2018, we appealed for a review of laws governing liquidation with specific reference to Section 135 of Act 930 which focuses on claims payment. We believe that in times of liquidation, the hardest hit are the employees since they are affected psychologically, socially, emotionally and financially and should be a priority in terms of payment of claims.
We will also like to take advantage to call for support for employees of other banks facing uncertainties as a result of ongoing mergers and acquisitions. These moments of uncertainty can be extremely difficult, and we appeal that employee wellbeing and welfare are put at the front burner in these discussions since it's intricately linked to the welfare of their immediate families, parents, extended family members and other dependents.
Once again, we re-iterate our call to;
The President of the Republic of Ghana, His Excellency Nana Addo Dankwa Akufo-Addo;
The Vice President of Ghana, His Excellency Alhaji Mahmoud Bawumia;
The Honorable Minister of Finance; Ken Ofori-Atta;
Governor of the Bank of Ghana, Dr. Ernest Addison;
Joint Receivers;
Trade Union Congress
And other relevant stakeholders;
To intervene so our Exit Pay is paid.
We believe that so far, we have comported ourselves and appealed to the conscience of stakeholders in the face of extreme hardship and we are getting desperate by the day.
Once again, we are grateful to the media for being a strong ally in this very difficult period. God bless you.