The Akatasomian Congress 2018- The Fallouts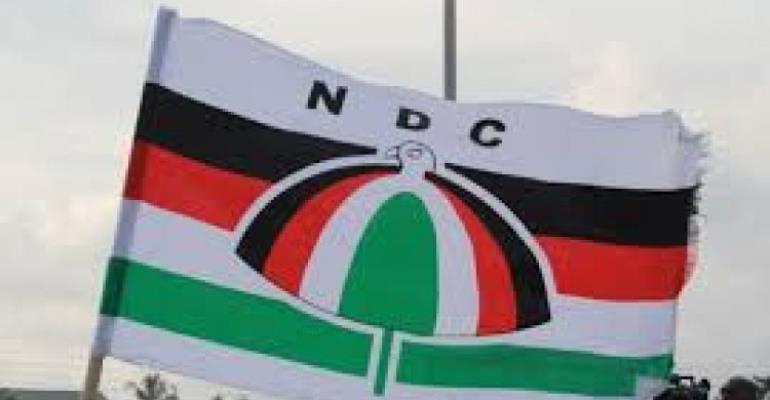 "At the same time, insensitivity keeps manifesting in the high taxes, high port charges, high fuel prices, high transport fares, high commodity and food prices, high rent, high Cedi-Dollar exchange rate, high national debt, high levels of insecurity, and many others." - John Mahama at NDC Congress (2018) at La Trade Fair Centre.
CONGRATULATIONS to Akatasomians on organizing a well-drilled Congress to elect officers for the party for the next four years. About 9,000 delegates gathered at the Trade Fair Centre, La, for the 9th National Delegates Congress, and it was a sight to behold.
The Fantasy Dome behind the Round Pavilion at La which is claimed to be capable of seating over 12,000 people was the venue. We are enjoined to call the place 'La' and not 'Labadi', because the La State Council decided to change the name from 'Labadi' to 'La' in 1991, and people here are said to have originated from Benin, Nigeria, in the 14th Century. 'Ke iye La O: Ma wo tso bo. Okoni gbe La no' (If I would no longer go to La, I were better clad in the bark of a tree. Death has killed the La).
There were, as usual, various speakers at the function. When the podium was given to former President, John Mahama, he appeared to have said what the rank and file of NDC would love to hear: "The inept handling of the banking crisis has led to the almost complete collapse of the local finance sector. Banks belonging to Ghanaians have been closed and Akufo Addo administration's predatory approach towards indigenous investors in that sector, has created a panic run on the remaining surviving Ghanaian finance institutions."
John Mahama thought Nana Addo had failed the 'corruption-test': "It does not take bravery to prosecute one's political opponents. The true test in the fight against corruption is holding your own accountable when they go wrong." Of course, one could expect an immediate reaction. One Desmond noted: "Brilliant speech. Keep it up."
Prince Kwasi Adade responded: "…we can say, so far so good. Nana has lived up to his words. Dumsor, no chance; free SHS – delivered; nurses alawa – delivered; teachers alawa – delivered; tariff reduction – delivered; Special Prosecutor – delivered; Planting for food and jobs – delivered; digital address – delivered; 1$m – 1 constituency – paid; 1D 1F (One district One factory) – on going; NaBCo – just fantastic; Nana's campaign promises – fulfilled."
The owner of the NDC, ex-President Dr. Dr. J. J. Rawlings was at the function, without his wife, Naana Agyemang Rawlings. He had only a 'one-sentence message'. English lesson: Was it a declarative sentence or an imperative sentence, where the former makes a statement and the latter gives a command. Or was it a simple sentence with only one clause or a compound sentence consisting of two or more independent clauses? Or was it a complex sentence with at least one independent clause plus at least one dependent clause?
But read what Papa J said: "I have only one sentence message… I can imagine how we would wish for the spirit of the old days…is it possible to bring it back? That can only happen if we cultivate the habit of listening to ourselves. I want to make an appeal that we listen to ourselves." Some analysts confused 'listen to ourselves' with 'listen to each other or one another.' If a couple love themselves, the wife loves herself and the husband loves himself. It does not mean they love each other. As J. J. explained to a Times Reporter later: "(The NDC members) are not listening to our inner voice, our conscience – that godly voice in our nature. If we were, we would not be making the terrible mistakes we have been making."
However, the question by anti-Rawlings's group is: 'Did or does Rawlings listen to himself?' So, his conscience told him and guided him to do all the atrocious things he did in his thirties, forties, fifties? Or has he forgotten how he condemned all the critics of his administration as 'imperialist stooges', 'liars', 'saboteurs'? Some sympathizers say J. J. is now 'growing'; at 70, he may now regret 'the spirit of the old days' – his regime's extermination of the military leaders (Kutu, Afrifa, Utuka…the murder of the judges, he will do a 'mea culpa' so that when his maker calls him, his 'sins' can be remitted, so concludes the anti-Rawlings's group.
One may or may not have heard the latest hit in town: "Wo bete borbor-li-borbor." We hear it is Mahama's campaign song for 2020. But why the song at a Congress at which the supporters of all the Presidential hopefuls – Spio – Garbrah, Professor Joshua Alabi, Sylvester Mensah, Alban Bagbin, Goosie Tanoh or the kid on the block, Kojo Bonsu…and others – were? Or can one presume that it is a done deal for Mahama? Yoo, you will go and face NPP, and you will find your (is it smoothness?) level.
And Anita de Sosoo appeared to have played the ethnic card. Said she: "Now, there is no Voltarian in the game, all the Voltarians are out; so let's think about it. I will end here." So, NDC too is now an Akan party, or Northerners party? Our elders say: "Worewe ]fo] nsa a, na wahw[ wo nsa" (when you are eating the fingers of the 'monkey' look at your own fingers). NDC's World Bank not in the game? Walaahi. Or deputy positions are not included? Or the democratic procedures should have been skewed to give a special place to Voltarians? Do you remember when we were young, one had to indicate 'Tribe' or 'Ethnic Origin' in every form one filled? – Ga, Ewe, Fante, Nzema, Ashanti, Grunshie, Dagbani…until Kutu – Acheampong's regime cancelled it. And some of us see the 1992 Constitution's 'regional balance' as legitimizing ethnic and regional considerations in national life and politics. You may debate the 1992 Constitution's regional balance in Cabinet positions, achieving regional and gender balance in recruitment and appointment to public service. Kwesi Pratt will tell you, he would not bother if all the officers in Public employment belonged to only one particular tribe, so long as they can deliver…
But J. J, the owner of the NDC was, this time round, in 'consensus ad idem' with Anita de Sosoo whom he had one chastised for bleaching – a black-skinned woman turning white. She had spoken the truth, it appears to Paapa J.
At the election, Ofosu – Ampofo beat 4 other contestants, including good old Dan Abodakpi to win the Chairmanship position. Asiedu Nketiah whipped Koku Anyidoho to pulp for the General Secretary position. Joshua Hamisu Akamba was voted National Organiser, Sammy Gyamfi defeated Fred Agbenyo for Communications Officer, and Ako Gunn (is he not the one who went to jail for foul-mouthing some judges?) and Kwaku Boateng became Sammy Gyamfi's deputies. Awudu Azorka (the one who formed the ready to …'Azorka Boys') won one of the three Vice-Chairmanship slots.
Nature took a toll on the people who could not fight sleep, and they slept on whatever material was available and whatever place was open, and when the 3-day Congress came to an end, it was litter all over the place, justifying the existence of Zoomlion.
Africanus Owusu – Ansah