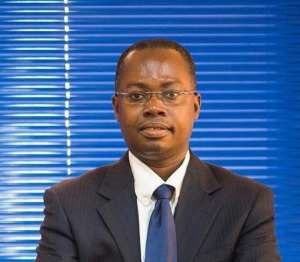 Amoateng has held several strategic roles in operations and finance within the Millicom Group for more than 16 years.
Ghana's Philip Fofie Amoateng has been appointed as the new Managing Director of Vodacom Lesotho, a member of Vodafone Telecommunications Africa Group.
He is expected to bring his extensive experience in business turnaround and growth within emerging markets in this new endeavor.
Up until his appointment, Mr Amoateng was the Managing Director of Airtel Rwanda – a combined entity between Tigo and Airtel Rwanda after the successful acquisition and integration by Bharti Airtel Group in February 2018. Prior to being named the leader for the acquired entity, he was the CEO for Tigo Rwanda from 2016 to 2018.
He has held several strategic roles in operations and finance within the Millicom Group (Tigo's parent company) and consistently delivered incremental value for more than 16 years.
He was instrumental in the successful turnaround of Tigo Ghana from 2014 – 2016 when the business recorded impressive subscriber growth numbers, improved profitability and massive service delivery improvements.
From 2005 to 2009 and 2010 to 2014 he was the Chief Operations and Chief Financial Officer for Tigo Sierra Leone and Tigo Rwanda, respectively.
He also worked as the GSM Network Project Officer in Chad and Systems Design and Implementation manager for SOFT-Tribe, a top three Ghanaian software development company.
He is known to push his team members to constantly deliver stretch targets while compensating them adequately and making room to take advantage of growth opportunities.
Amoateng is an alumnus of the University of Ghana Business School (UGBS) where he graduated with a B.Sc. (Admin.) with a focus on Accounting. He is a chartered accountant (a fellow of ACCA) and holds an MBA and LLM from the University of Leicester and University of Salford.
Amoateng is married to Agnes Amoateng. They share four children.
His favorite pastime is listening to jazz music or pretending to play a complicated musical instrument.
Source: Ghana | Myjoyonline.com