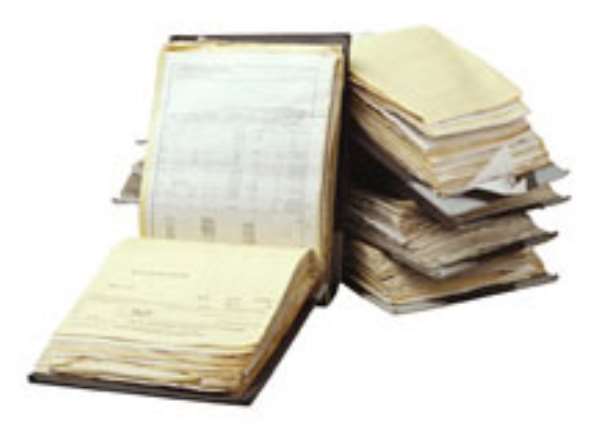 Accra, Nov 10, GNA - The following are the highlights of the "Budget of Hope" presented to Parliament on Thursday by the Minister of Finance and Economic Planning Minister Kwadwo Baah-Wiredu. - it is the government's vision to create a vibrant private sector and an enabling environment to reduce the cost of doing business in Ghana. - it stresses that the National Medium-Term Private Sector Development Strategy to facilitate private sector-led growth will continue to be implemented. - The second phase of the Growth and Poverty Reduction Strategy (GPRS II), for the period 2006 - 2009 will begin next year.
- The main thrust of the four-year programme would be to accelerate economic growth and poverty reduction by assisting the private sector to grow and generate employment.
- Expenditure on Poverty reduction activities increased substantially from 2,362 billion cedis or 22.5 per cent of total Government expenditure in 2002 to 5,456.2 billion cedis or 28 per cent of total government expenditure by the end of 2004.
- Progressive monetisation of non-cash benefits to be implemented in phases to motivate the Public Sector to step up productivity.
- Government would adopt pragmatic policies to promote and increase demand and opportunities to enhance employment.
- Government would buttress its desire to create jobs with programmes and incentives
- Government is to introduce an unlisted securities market on the Ghana Stock Exchange
- Government will support the Ghana Stock Exchange to establish an Automated Trading Platform
- The government-sponsored Venture Capital Fund would become operational in December this year.
- Government committed to payment of meaningful wages
- Government sets up National Employment Task Force
- The government has reduced the Corporate Tax to 25 per cent
- 583,100 tonnes of cocoa purchased during 2004/2005 cocoa season
- GDP has been targeted to grow in real terms at a rate of 5.8 per cent this year.
- The half-year review of the GDP performance indicates that the projections are broadly on course to achieve the target by the end of the year.
- As at September, the rate of inflation stood at 14.9 per cent. - Gross Official Reserves have grown to US$1.67 billion as at September representing 3.5 months of import cover.
- Provisional outturn for total receipts is projected at 35,672.5 billion cedis, which will be 23 per cent more than last year's figure of 29,087.2 billion cedis.
- Total tax revenues are expected to reach 21,517 billion cedis by the end of the year, which will be an increase of 2.3 per cent over the targeted figure of 21,028 billion cedis.
- Direct taxes are expected to yield 6,442 billion cedis
- Indirect taxes are projected to bring in 357 billion cedis more than the targeted figure of 10,720 billion cedis
- Projected receipts are 1,260.0 billion cedis, which is 112.3 billion cedis below target.
- Provisional data available through September and projections to the end of the year indicates that total payments will amount to 35,672.5 billion cedis, which will be 108.2 billion cedis lower than the budgeted estimates.
- Domestic Debt to GDP would fall to 11.4 per cent by the end of the year
- Overall budget balance is projected to record a deficit of 2.4 per cent of GDP, slightly off the targeted figure of 2.2 per cent.
- Inflation was 14.9 per cent at the end of September. It is expected to continue its downward trend to end the year at 13.5 per cent.
- Growth in Reserve Money (RM) to September 2005 has dropped to 19.3 per cent, compared to a targeted figure of 22.1 per cent for the whole year and 37 per cent for similar period in 2004.
- Ghana earned US 2,110.9 million dollars from merchandise exports in the first nine months with cocoa beans and products contributing US 712.52 million dollars, a drop of US 148.08 million dollars from last year's earnings.
- Gold has so far brought in US679.69 million dollars this year, an increase of about 9.5 per cent over last year's figure of US620.7 million dollars.
- Receipts from timber totalled US172.18 million dollars, an increase of 9.05 per cent on last year's figure of US157.9 million dollars
- Export earnings from other sources, including non-traditional goods, amounted to US546.05 million dollars, almost US100 million dollars more than last year.
- Total import bill from January to September this year is estimated at US3,458.3 million dollars, an increase of 35.2 per cent over the same period for last year of US3,071.4 million dollars.
- Crude oil imports fixed at US697.21 million dollars
- The value of non-oil imports, estimated at US2,761.09 million dollars, declined by US244.69 million dollars over last year's level.