Tema Shipyard Project Shortlists Six Companies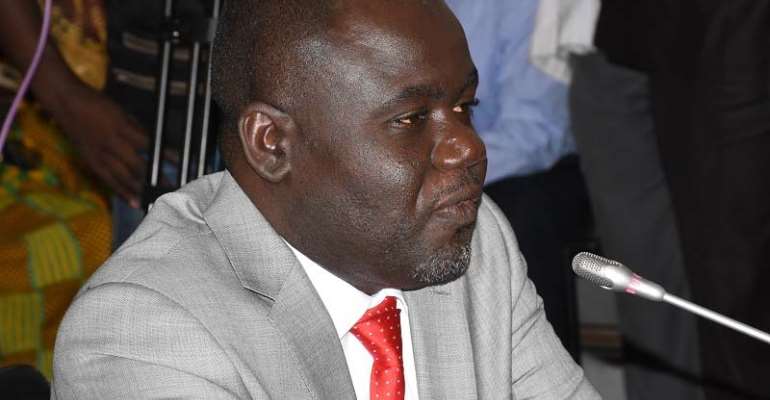 Six strategic investor companies have been shortlisted to bid for the contract to develop the Tema Shipyard and Drydock into a modern and world-class facility.
The companies are Dormec Marine and Engineering, Ladol Freezone Enterprise, Secant Technologies, Submarine Holdings Limited, Strategic Security Systems and Life Forms Limited.
The company that would be selected during the solicitation process would partner the government to bring about the needed technology and investment that would eventually improve facilities at the Tema Shipyard.
It would also be responsible for ship repair, fabrication and ship building at the shipyard.
Kwaku Ofori Asiamah, Transport Minister, announced this at a pre-proposal conference recently in Accra in collaboration with the Ghana Shippers Authority.
The conference was part of the process to give opportunity to the shortlisted firms to seek clarification on issues regarding the bidding process, which is being done in line with Section 40 of the Public Procurement Authority Act.
Mr Asiamah said the shipyard, which has over the years been in a state of under-development with obsolete equipment, requires a strategic partner to rehabilitate and upgrade it to ensure that it contributes significantly to the government's Integrated Bauxite and Aluminium Project.
He said that the Tema Shipyard was built in the 1960s by Ghana's first President, Dr Kwame Nkrumah, to promote the aluminium and related fabrication industry.
The shipyard was to play a vital role in fabrication, ship repair and eventually building of ships by utilising Aluminium products, among others, when it became fully functional, he said.
Mr Asiamah said the government considers the shipyard as a strategic national asset, which if developed, could contribute significantly to the oil and gas industry as well.
"With the oil and gas activities in Ghana, the shipyard is well positioned to take advantage of opportunities and help to promote local content and improve Ghana's competitiveness in West Africa's offshore oil and gas industry," he said.
The minister explained that the Stage One of the bidding selection process, which involved the evaluation of investor qualification statements, had been completed, while Stage Two which, is ongoing, also involves the submission of detailed proposals from the six shortlisted firms.
David Ofosu-Dorte, a transaction advisor for the process, said there were 20 initial prospective investors, but they were shortlisted to six.
He said the process would close on November 2, 2018, and based on the submissions received, the government would form an evaluation team that would comprise government officials and some technical advisors.
Afterwards, a recommendation would be made and submitted to Cabinet and Parliament for approval.