US charity school in Liberia in rape scandal storm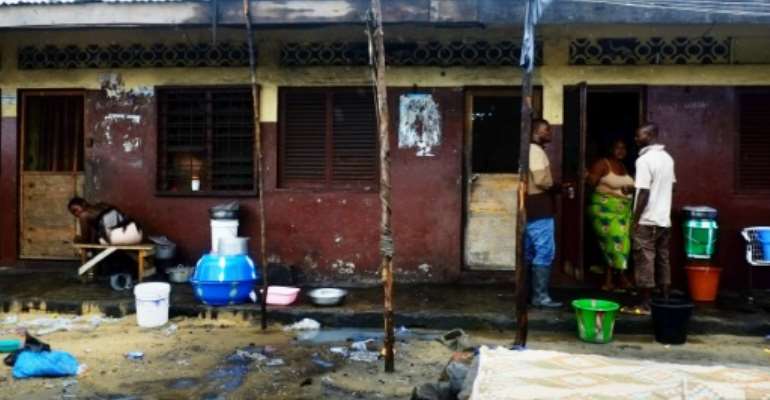 An acclaimed US charity operating in Liberia has admitted to major failings after girls at a school set up to save them from a life of sexual exploitation were systematically raped.
"We are profoundly, deeply sorry," the charity More Than Me said on its website on Saturday after US investigative media said girls at a pioneering school in a slum had been repeatedly abused by the charity's co-founder, Macintosh Johnson.
Some victims were as young as 10 and there are fears he infected some with the AIDS virus, of which he eventually died, the investigative site ProPublica said in a piece co-published with Time.
"To all the girls who were raped by Macintosh Johnson in 2014 and before: we failed you," More Than Me said.
"We gave Johnson power that he exploited to abuse children. Those power dynamics broke staff ability to report the abuse to our leadership immediately.
"Our leadership should have recognised the signs earlier and we have and will continue to employ training and awareness programmes so we do not miss this again."
The assaults took place at a school at West Point, a notorious slum in the capital Monrovia.
It opened in 2013 to a blaze of publicity, becoming the first of 18 schools that More Than Me opened in the impoverished West African state to empower girls.
The charity eventually raised more than $8 million in funding, nearly $600,000 of which came from the US government, and gained the support of Liberia's then president and Nobel Peace Laureate, Ellen Johnson Sirleaf.
ProPublica described Johnson as a "charming hustler" who insinuated himself with Katie Meyler, who created the charity.
Meyler, an evangelical Christian, had come to Liberia to try to help the country after its emergence from 14 years of civil war.
She threw herself into the task of helping girls in the slums.
Back in the US, she rubbed shoulders with philanthropist Warren Buffett, TV star and activist Oprah Winfrey and other celebrities in her campaign to drum up donations.
After some of the girls came forward to reveal what was happening, Johnson was suspended by the school and arrested.
He was put on trial in 2015, but this ended in a hung jury amid suggestions of bribes, ProPublica said. He was facing a retrial when he died in 2016 from an illness that the site said was AIDS.
In its statement, More Than Me said it had been "naive to believe that providing education alone is enough to protect these girls from the abuses they may face -- strong institutions, safeguarding policies and vigilance are needed to do that."
Among the changes it had introduced, the charity maintained, was the providing of "private, school-wide HIV testing" to all students.