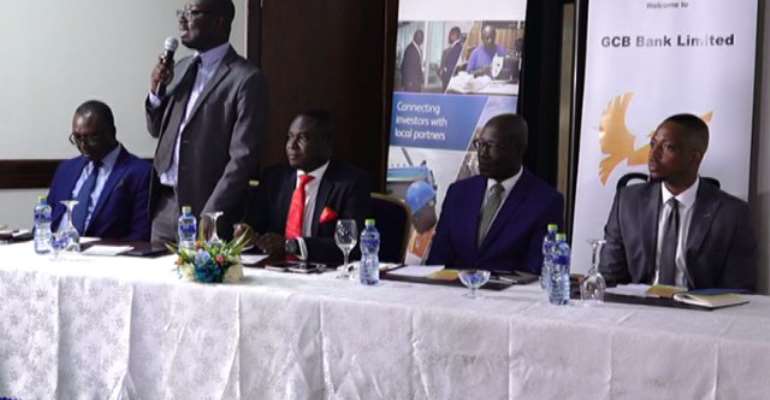 After entering into a year-long partnership in July, not-for-profit organization Invest in Africa and GCB Bank have held a forum on financing options for Small and Medium-scale Enterprises (SMEs).
Access to finance is a major challenge faced by small and medium-scale enterprises in Ghana, primarily because lenders are skeptical about the ability of SMEs to pay back the loans they access.
Participating SMEs were educated about what financial institutions require of them in order to attract funding opportunities.
"We wanted to create the platform for SMEs to hear about some of these financing opportunities and take advantage of them, whether short-term or medium to long-term", Country Director of Invest in Africa, Clarence Nartey told JoyBusiness.
Mr Nartey added it was important that SMEs are in a ready position to access funds.
"Do they have good book-keeping records, solid business plans? Both sides of the equation must be addressed," he remarked.
While admitting that lending to SMEs has been challenging for financial institutions especially banks, Head of SME and IDIF at GCB Bank, George Fuachie said his outfit had taken steps to address the needs of small businesses.
"GCB has set up a special department for SMEs where we're delivering products and services to our clients. We are very open for business and we are encouraging SMEs to engage us through our branch network to find out what we have for them, Mr Fuachie said.
Invest in Africa's partnership with GCB Bank forms part of its commitment to improving the competitiveness of SMEs by addressing three key areas -access to skill, access to markets, and access to finance which tend to be their greatest needs.