Maiden Licensing Bid Round To Begin In October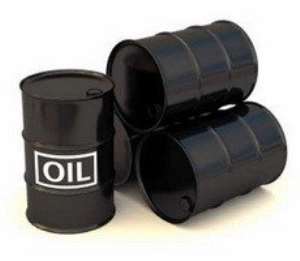 More international oil companies have reportedly shown interest in acquiring oil blocks in Ghana as the government set October 5, to launch the country's first-ever licensing bidding round for nine oil blocks in the Western Basin.
This comes after the petroleum commission the regulator begun a roadshow to attract prospective investors with the technical and financial competency to participate in the bidding round.
The bid round will be overseen by a 23 member Committee known as the Licensing Bid Rounds and Negotiation (LBRN) Committee, drawn from the Ministry of Energy, Ghana National Petroleum Corporation (GNPC), Environmental Protection Agency (EPA), Ghana Revenue Authority (GRA), Ministry of Finance, Attorney-General's Department, Petroleum Commission and the Ghana Maritime Authority.
According to the timetable posted on the ghanapetroleumregister.com website, Promotions to attract investors, Data View and Sale of Data is expected to last three months from September to November 2018.
Expression of Interest from the International Oil Companies (IOC) is to be submitted by end of November this year, while pre-qualification of local partnering companies and IOC's will be done in December.
Between January and February 2019, there will be an evaluation and announcements of pre-qualification of applicants in line with applicable regulations and invitation to tender of pre-qualified applicants.
The qualified companies will have four months within which to submit their tender while the Licensing Bid Rounds and Negotiation (LBRN) Committee between June and August 2019 will evaluate the tender.
The announcement of a successful tender is expected in mid-August 2019 which will pave way for negotiations to begin with the committee.
The nine oil blocks which have been mapped out in the Western Basin Joy Business understands that only three blocks would be allocated through the open competitive tender.
Two would be given through direct negotiations, while one would be reserved for the national oil company, GNPC.
GNPC is expected to explore its block in partnership with a chosen strategic partner with the view to develop its technical capacity to become an operator.
This brings us to six oil blocks to be given out in the first Licensing round of bidding. The other three are expected to be auctioned in the second round at a date yet to be fixed.