Double Track SHS- An idea Whose Time Has Come.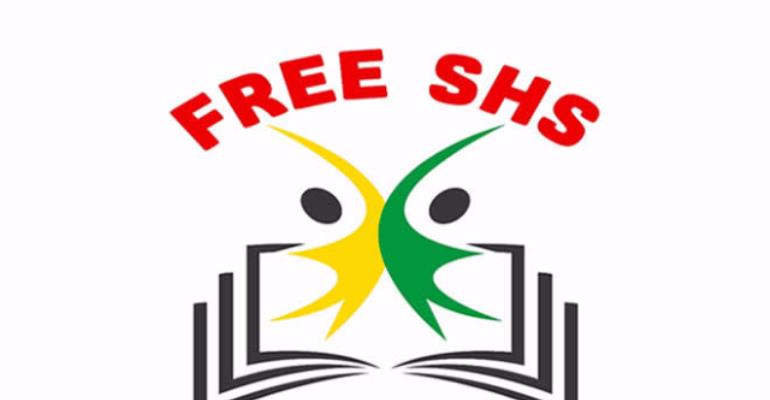 Barely a month ago Ghanaians woke up to the news of a new system of Senior High School (SHS) education to be introduced by the Nana Akufo-Addo administration called the Double Track System to be rolled out next academic year which starts in September.
This communication by government has been received with mixed reactions from the populace and that is to be expected since the introduction of every new policy generates controversy and heat. Some have argued against this new policy to the extent that the National Association of Graduate Teachers (NAGRAT) one of the splinter teacher unions is on record for saying that they "wash their hands off" the double track SHS system. But the question every Ghanaian is asking is is the double track system a bad option? Is it inimical to our senior high school educational system as it is being portrayed by the naysayers? The answer is an emphatic No!
Government has opined that the double track SHS system is in response to the exponential increase in enrollment figures due to its flagship Free SHS policy. For the next academic year 2018/2019 alone over 180,000 extra JHS graduates need to be placed, 11.5% from last academic year's figure. His Excellency the President has been emphatic that "No qualified Ghanaian child should be left at home" and this I believe is not only a laudable idea but also a noble one which must be supported by all stakeholders including parents, guardians, teachers, students, implementing agencies like the Ministry of Education and Ghana Education Service (GES) among others.
The traditional three terms SHS system is being metamorphosed into a two semester system without any loss in contact hours. The total 162 days enjoyed by students in the three term system will still be enjoyed in the two semester or double track system of 81 days per each semester 41 days of vacation and what is more school facilities which used to lie virtually idle when secondary schools are on recess and are mostly used by churches and other organizations for conventions and other activities would now be used strictly for academic purposes. This in itself is a welcome news. We are also informed that about 8000 extra teachers are being recruited to augment the number of teaching staff and I strongly believe some non teaching staff would also be employed all by virtue of the double track SHS system thereby lifting some of our compatriots out of the doldrums of unemployment. In addition teaching hours is expected to increase from 1,080 hours per year under the current single track system to 1,134 hours per year under the double track system. This is very positive for the students.
There is absolutely no debate about the fact that a fully educated population is a country's most prized asset and that is why there is a general consensus and groundswell of support for Free SHS. But I have heard in some quarters people are making such unfounded claims that the double track SHS system will water down or dilute the quality of our educational system and I wonder how??? How will a system that will ensure that No child is left behind destroy our educational system as is being purported??
I remember when I was admitted to study BSc. Agriculture Technology at the University for Development Studies (UDS) Nyankpala Campus in the heady days of 2002 when the Ya-Na debacle was still fresh I nearly returned home with my admission fee because I thought I didn't belong there! As a southerner who had seen and visited University of Ghana, Legon, University of Cape Coast and Kwame Nkrumah University of Science and Technology (KNUST),Kumasi, among others attending the infrastructure deficit UDS was almost a nightmare but sooner or later I got to realize that though infrastructure plays a very key and pivotal role in education it is not the deciding factor whether one will succeed or not. The content of the course is what matters most.
The content of the syllabus that will be used to teach in the double track SHS System is key just as the preparedness of our younger brothers and sisters to fully imbibe and apply what will be taught, this is what matters most. I would encourage potential SHS students and advise them that when education is being offered for free anywhere don't hesitate to take advantage of it as the knowledge acquired might prove to be an invaluable asset to you in the near future. Some of us have had the opportunity of learning very vital and useful information at no cost from many sources. Let us resist fiercely the naysayers and take charge of your destiny. Ahead of you lies your future and whether you will succeed in life tomorrow depends largely on the education you receive today.
Parents and guardians have expressed genuine concerns about what their kids and wards would do in the 41 long vacation days that will come along with this double track SHS system. I am of the considered opinion that this is the best opportunity for us to strengthen our various libraries and computer laboratories in our districts, towns and communities for use by our younger friends. Our sports facilities should also be put at their disposal.Most of these facilities are in a deplorable state and must be revamped to serve this purpose.
Churches and mosques and quasi government institutions must also be encouraged to design programmes and activities to engage these SHS students when they are on recess.
One very important aspect of the educational system that has not been given mileage in the double track SHS discourse is the place of extra curricular activities in the whole scheme of things. The emphasis should not be on the curricular activities alone, we should design the academic calendar for the double track system in such a way that adequate provision would be made for extra curricular activities to unearth talents in that regard.
Double track SHS is definitely an idea whose time has come let us all embrace it whole heartedly and support it to succeed. When it succeeds it is to our own advantage as a people and vice versa.
Felix Kwame Quainoo is a Public Interest Writer based in Aboso, Western Region.