US says Zimbabwe vote marred by deadly violence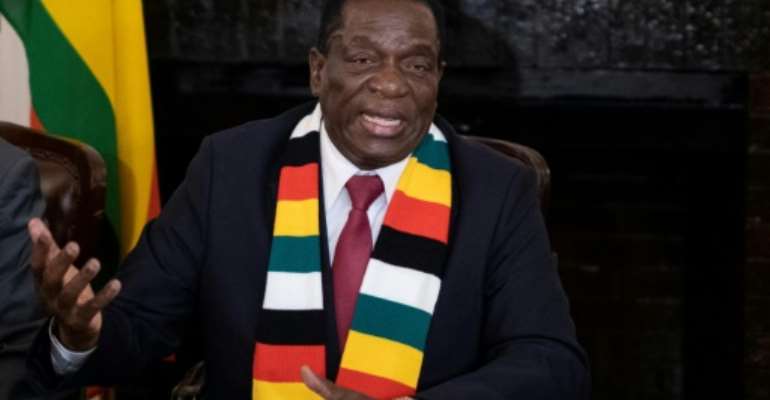 The United States on Friday said Zimbabwe's recent presidential election was marred by violence in the aftermath of the vote, while calling on the winner to show "magnanimity" and the opposition to show "graciousness in defeat."
The poll held on Monday was the first after the repressive rule of Robert Mugabe and was won by Emmerson Mnangagwa, a former ally of the ousted autocrat.
Defeated opposition leader Nelson Chamisa decried the official results as a sham, sparking a deadly crackdown on protesters in Harare on Wednesday when troops opened fire, killing six.
In a statement, US State Department spokeswoman Heather Nauert said the vote "presented the country with an historic chance to move beyond the political and economic crises of the past and toward profound democratic change."
"The Zimbabwean people turned out massively to cast their votes, underscoring their aspirations for a better future, despite challenges during the pre-election period," she said.
"Unfortunately, Zimbabwe's success in delivering an election day that was peaceful, and open to international observers, was subsequently marred by violence and a disproportionate use of deadly force against protestors by the security forces."
She added that the US extended its condolences to the families and friends of those killed and injured while appealing to political leaders to maintain calm.
While the US was continuing to review data by its own observation teams and other international and local observers, "we encourage all stakeholders and citizens to pursue any grievances peacefully and through established legal channels," the statement continued.
"We encourage all political leaders to show magnanimity in victory and graciousness in defeat."
Final results showed Mnangagwa, 75, won 50.8 percent of Monday's vote against Chamisa's 44.3 percent -- a knife-edge 0.8 percent above the threshold needed to avoid a run-off.
Mnangagwa was allegedly involved in state violence during the 2008 elections when then opposition leader Morgan Tsvangirai pulled out of the run-off after at least 200 of his supporters were killed in attacks.
Apart from Mugabe, who ruled with an iron fist since independence from Britain in 1980 until last year, he is the only president that Zimbabwe has known.