Ing Surv. Darko Is Our Current Power Of Attorney Holder--Nuumo Nmashie Family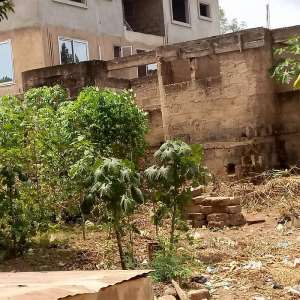 The administrative Secretary to the Nuumo Nmashie Family Of Teshie And La Mr. Ablorh Mensah has stated that Ing Surv. Darko is the only person that they granted him the power of attorney.
We granted the power of attorney to Ing Surv. Darko because of his competence,legal background and his experience in surveying and engineering said Mr Ablorh Mensah
Ghana, Powers of Attorney are governed by the Power of Attorney Act 1998, Act 549.
A power of attorney may be defined as a document authorising a person to act on behalf of another person. The person authorising another to act on his behalf is known as the "principal or the "donor" and the person authorized to act on behalf of another person is known as the "attorney" or the "donee".
The effect of a power of Attorney is to confer power on a donee or in the case of more than one donee, the authority to perform acts which can lawfully be done by a donee or attorney. A power of attorney can be created for any purpose including for security purposes. A power of attorney is revocable at any time so madam Naa Doduwa Holdbrooke should come and explain to us.
Her power of attorney was not properly obtained.
Nii Adjei Otswenmah was the person who granted her the power of attorney and he died on 10th March,2010 so if she is holding his power of attorney that is irregular the power of attorney is also dead.
Naa Doduwa's power of attorney was obtained without the full headship of the Nuumo Nmashie Family
The Nuumo Nmashie Family comprised of the (KROBO,KLE and AGBAWE QUARTERS)of teshie
The signatories to Ing Surv. Darko power of attorney are from the three quarters forming Numo Nmashie and their names and Titles are as below
KROBO QUATER
1. Nii Adjei Adjetey Akufo(Acting Mankralo and acting head of Nuumo Nmashie family)
2. Mr. Frank Sowah(Principal Elder)
3. Alex Nii Klu Anum I (Dzasetse of Nuumo Nmashie)
4. Henry Nii Sowah Otinkorang (Head Of Nii Klu Din We)
5. Emmanuel Nii Anum Boye (Head of Administration)
KLE QUARTER
6. Nuumo Adjei Kwanko(Teshie Chief Priest)
7. Emmanuel Nii Adjei Kodzo-Boye(Treasurer)
8. Nii Boye Kuma ( Principal Elder)
9. Nii Samuel Mensah Shia(Principal Elder)
AGBAWE QUARTER
10. Nii Akporh Oskre(Head of Agbawe Quarter of Teshie)
11. Ebenezer Nii Adjetey Ablorh(Acting Shikitele and Acting Chief of Teshie)
12. Daniel Nii Mensah Ablorh(Principal Elder/Administrative Secretary)
13. Eric Nii Adjetey(Okyeame)
The power of attorney for Ing surv. Darko was undersigned by these principal elders so Madam Joan Naa Doduwa Holdbrooke should come again explain to us if we are illegal signatories, Mr Aborh Mensah the administrative secretary for the Nuumo Nmashie Family dare Naa Doduwa
Apart from Mr Ablorh the secretary, the Numo Nmashie council of elders chaired by Mr Emmanuel Boye (London) has confirmed Ing Surv. Darko as the rightful holder of the power of attorney. Majority of the youth are in support of Ing Surv. Darko to the extent that at Homowo festivals they sing to Honour him