Govt set to launch trade support programme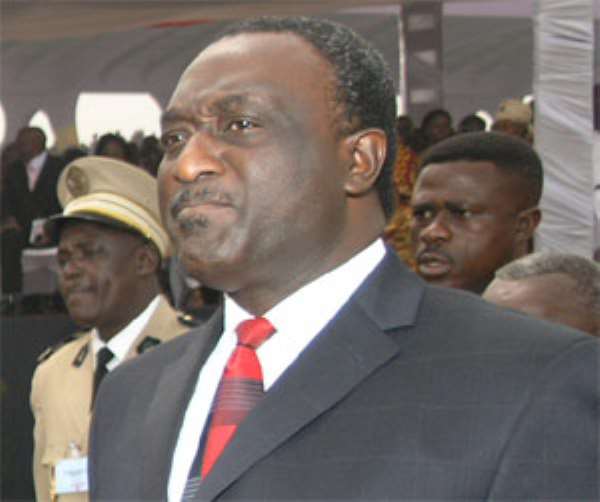 Accra, Sept 28, GNA-Government is set to launch a Trade Sector Support Programme (TSSP) to facilitate the implementation of the national Trade Policy out-doored in February this year. Under the TSSP, a Tariff Advisory Board would be established to review the current levels of tariffs periodically to ensure that industries in the country get adequate protection.
Besides, comprehensive regulations would also be introduced to enforce quality standards of imports and the capacity of the Food and Drugs Board and the Ghana Standards Board strengthened to ensure that imports entering the country meet the required minimum accepted standards.
Trade and Industry Minister, Alan Kyeremanten announced this at a forum on the threat posed by cheap imports to the country's local industries, organised by the Ghanaian-German Economic Association in Accra on Wednesday.
The event was also used to launch a business Guide, "Doing Business with Ghana," a compendium of useful information for potential foreign investors in Ghana.
Mr. Kyermanten said free trade was necessary to reduce poverty and enhance growth of the economic, adding that liberalization of the import regime had brought increased availability of goods and services enhancing consumer welfare in the process.
In addition, liberalization has also exposed domestic manufacturers to international competition that helped industries to improve on their efficiency and produce good quality products.
Despite these positive sides, the Minister said liberalisation had also exposed most of the country's weak industrial establishments to fierce competition, leading to their collapse.
It is in this direction that government had adopted control measures, such as reducing the cost of capital, lower corporate taxes among others, to ensure that a level playing field was created for domestic industries.
Government is also initiating a technology improvement programme to enable Ghanaian industries to retool and expand their capacities to enable them to compete on equal terms. Mr. Ishmael Yamson, Chairman of Ishmael Yamson and Associates said the competition had been largely unfair because of smuggling, under invoicing and dumping, among others had combined to undermine the effort of Ghanaian businesses.
He said it was important that government enforced rules that had been made to ensure fair trade and tasked the private sector to put pressure on oversight institutions to enhance delivery of assignments. Businesses should also revamp their technological processes, systems and structures to reduce the in-built inefficiencies in their production and also ensure that their services meet the needs of the poor, which constituted a large majority of the Ghanaian society.
Mr. Peter Linder, the German Ambassador and Mr. Kyeremanten jointly launched the Guide.
Mr. Linder said the guide was a useful tool for both domestic and foreign investors. Sept. 28 05