Coalition Of National Youth Organizers Congratulates Sammy Awuku On His Election As NPP National Organizer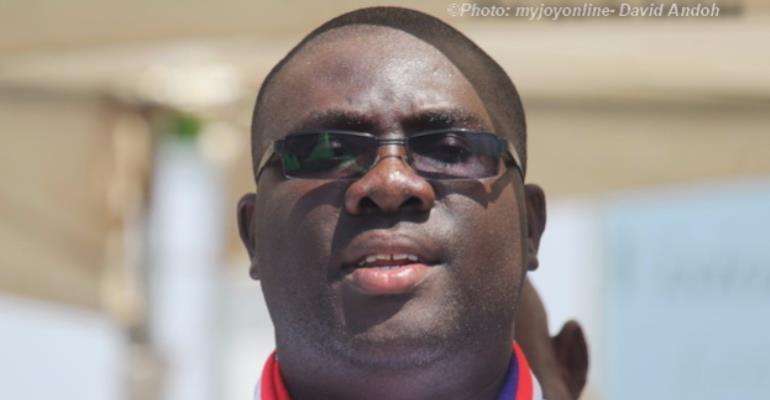 The Coalition of National Youth Organizers wishes to congratulate our friend and comrade Sammy Awuku on his election as the National Organizer of the NPP at the just ended National Delegates' Congress of the New Patriotic Party held in KOFORIDUA, the Eastern Regional Capital.
Sammy Awuku as a fast rising young political leader has demonstrated a sense of purposefulness and inclusiveness in his political career thus far. Our close collaboration as a group of National Youth Organizers has seen him put in his all to ensure that we progress both individually and collectively.
The overwhelming endorsement he received at the Congress by receiving the highest number of votes amongst all the aspirants is testimony to his charisma, demeanor and approach to politics within the NPP in particular and the Ghanaian political space in general.
Having diligently and meticulously discharged his mandate as Youth Organizer and raised high the bar for youth mobilization in our politics, we are convinced beyond reasonable that he comes to his new position of National Organizer with the requisite experience and exposure as far as marshalling the organisational structure of the NPP is concerned since a well-organized political party would translate into a formidable and responsive government to deliver to the expectations and needs of the masses.
It is our expectation that Mr Awuku would work assiduously to repose the confidence reposed in him by the delegates of the NPP as we all strategize individually to offer the best alternatives to the people of Ghana going into the 2020 elections.
As Youth Organizers, we also congratulate and welcome Mr Henry Nana Boakye on board the youth front of politics in Ghana. We pray that we find the right synergy with him as we collaborate to drive the overall youth agenda of Ghanaian politics. Thank you
...signed.... ........signed......... ..........signed...........
Issahaque Awudulai. Divine Nkrumah. Bashiru Nabila
Nat Youth Org-PNC. Nat Youth Co-ordinator- PPP. Ag. Nat Youth Org-CPP