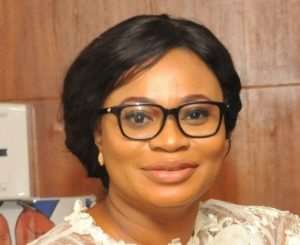 Charlotte Osei took to her Instagram page to affirm her faith in God following her removal as the Chairperson of the Electoral Commission (EC).
It appears she is taking comfort from the Bible at a time she when she has been placed at the centre of a major controversy of huge national interest.
She posted a bible scripture from Psalm 124, and substituted her name with that of Israel.
She captioned it saying, "A song of ascents! Love it. God's faithfulness and mercies are beyond measure!"
A song of ascents! Love it. God's faithfulness and mercies are beyond measure! #trulygrateful#blessed#onwards&upwards
A post shared by Charlotte Osei (@char_osei) on Jun 29, 2018 at 12:40am PDT

Psalm 124 (NIV)
1 If the LORD had not been on our side— let Israel say—

2 If the LORD had not been on our side when people attacked us,

3 They would have swallowed us alive when their anger flared against us;

4The flood would have engulfed us, the torrent would have swept over us,

5 The raging waters would have swept us away.
6 Praise be to the LORD, who has not let us be torn by their teeth.

7 We have escaped like a bird from the fowler's snare; the snare has been broken, and we have escaped.

8 Our help is in the name of the LORD, the Maker of heaven and earth
More to come
Charlotte Osei has more to say on her removal from the EC, but says for now, because of the passing of the former Vice President Kwesi Amissah-Arthur, she's holding on.
"With the heartbreaking news of the sudden demise of our former Vice-President, H.E. Kwesi Bekoe Amissah-Arthur, I will at this time, withhold my response to the President's decision, while we commiserate with his family and pray for the peaceful repose of his soul," Mrs. Osei said in a statement released later on Friday.
She added that, "in due time there will be ample opportunity to fully address these matters once and for all."
Background
Mrs. Osei was found to have breached procurement laws in the award of several contracts in her three-year heading the EC.
This led to her, along with her two deputies, being removed from the commission.
The report of a committee set up by the Chief Justice, Sophia Akuffo, to probe the commission heads after several petitions, recommended their removal from office.
Charlotte Osei was investigated over six separate allegations of various procurement breaches, for which a prima facie case was established.
Back in December 2017, the EC Chairperson, Charlotte Osei and her two Deputies, Amadu Sulley (in charge of Operations) and Georgina Amankwa (in charge of Corporate Services) met with the Chief Justice over a petition filed against EC.
A five-member committee was subsequently set up by the Chief Justice to investigate the alleged corruption.
Some staff of the EC petitioned President Nana Akufo-Addo in July 2017, to remove Mrs. Osei from office over allegations of fraud and financial malfeasance as well as abuse of office.
Some of the allegations involved the unilateral award of contracts by the EC boss in the run-up to the 2016 general election.
The petition against her alleged among others the funnelling of GHc3.9 million to partition an office, the receipt of a Toyota Land Cruiser from the Mahama government and the use of about $14 million when the Public Procurement Authority had authorized her to use only $7.5 million.
Mrs. Osei also responded by making allegations of corruption against her deputies.
She claimed she was only being hounded because she sought to introduce systems to curb mismanagement.

Charlotte Osei accused a deputy Chairperson of the Commission of illegally signing contracts worth over GHc 40 million without her approval.
Another individual, by name Douglas Seidu , also petitioned the President in August 2017 seeking the removal of the EC Chair , on grounds of "financial misconduct, incompetence, conflict of interest and breaches of the public procurement processes.
President Akufo-Addo in accordance with the constitution forwarded both petitions to the Chief Justice to look into the matter, which culminated in their removals.