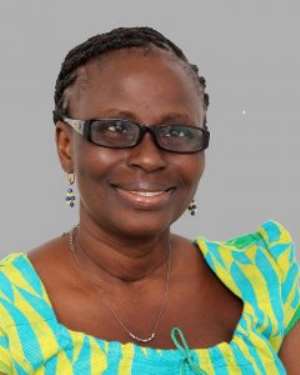 Ghana's Gertrude Oforiwa Fefoame has been elected onto the UN's Committee on the Rights of Persons with Disabilities (UNCRPD).
The Committee is a body of independent experts that monitors implementation of the UN Convention on the Rights of Persons with Disabilities by the States Parties.
It also has authority to examine individual complaints about violations of the Convention. The Committee meets in Geneva twice a year.
Made up of 18 independent experts, the committee also monitors the implementation of all the internat ional laws and rules supporting the empowerment and rights of persons with disabilities.
Mrs. Fefoame, 60, is an educationist and a recognized advocate for the rights, education and empowerment of persons with disabilities.
She is the Global Advocacy Adviser for Sightsavers in Ghana, and also a Member of Ghana Federation of Disability Organizations board.
She also occupies the Africa Chair, International Council for Education of People with Visual Impairment.
As a visually impaired person herself, she has spent over 28 years of her life working on different local and international projects that bother on persons with disabilities.
She was awarded the Excellence Grand Medal Award in 2007 by President Kufuor, the first person with a disability to receive this award.
Gertrude is married with 3 daughters.
Nomination of Gertrude Fefoame
Mrs. Fefoame was nominated by the Government of Ghana through the Minister for Gender Children and Social Protection, Otiko Djaba, at the 62nd United Nations Commission on the Status of Women earlier this year.
Her election for the highly competitive position was done in New York on Tuesday, June 12.
–