Obinim Must Stop Using Islamic Phrases In His Congregation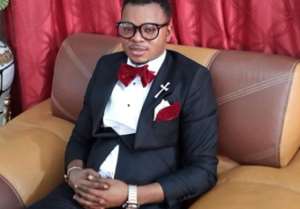 Mr. Daniel Obinim, I wish to let this notice reach you on behalf of the Muslim community. I have followed keenly on how you abuse some Islamic principles during your congregation at your various churches.
I will like to state categorically that Islam is a tolerant religion in the globe. Hence, do not irritate the Muslim community with your Misuse of the Quranic Verses or phrases just for your own personal gains.
As long as Religion is concern, your misuse of the Quranic verses is a high level of disrespect to the Muslim community.
Your actions in your church must not Include the practice from the Muslims and what we hold in high esteem.
How on earth will you recommend sticking Lottor to your community and use the phrases like "Allahu Akbar"??...."Laa illaha illalaah". Islam does not promote sticking Lottor (Quran 5:90-91) and hence, you must stop using such Islamic phrases in your congregation.
As an average Muslim, Islam teaches us not to use hash words against you but to admonish you from wrongdoing. (Quran 6:108). We Muslims respect Jesus Christ (Peace Upon Him) not as a God. Please don't push us to limits.
If you fail to heed to this advice, I guess you will definitely face the wrath of the Muslim Community through the court of law.
Don't take us for granted.
I pray the Lord of Mosses, Jesus and Mohammed (PBUT) guide you on the straight path.
Writer/advote
Imoro Abdul Rahim
[email protected]
0246098486