Lessons Learned From Criticisms - Musah Superior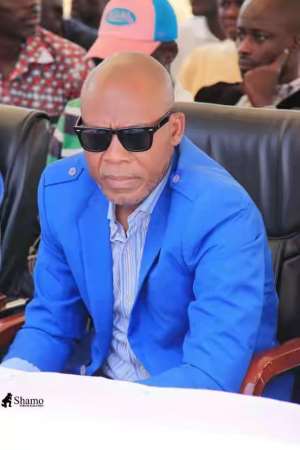 The Tamale Metropolitan Chief Executive (MCE), also known as Musah Superior, who was refuted allegations of abuse of power in the recent days put forth the lessons his learned from been criticized as a leader.
Musah Superior, in a Facebook post sends a good morning massage to Ghanaians, been Motivational, Encouraging and Emotional
"I love to be criticized". Why? Because criticisms address unintended mistakes; serves as tool to self-assessment and informal guide to your personal or professional engagements. When people criticize you, it often feels like an attack, threatening your sense of identity and challenging your control. This can destruct you; thereby triggering negative response from. This must not be the way to respond to any form of criticism".
According to Musah Superior, When you accept criticism and particularly when you ask them to help you improve, you are putting them into the position of a parent or close friend who you trust with your vulnerabilities. This encourages them to reciprocate and thus increase bonding.
If you are being criticized agressively, the goal may be just to rile you, but when you are not wound up by what they say and ask for more information, they will be unsure, thus giving you an advantage you would not get if you fought back back rudely.
"Asking for elaboration will thus help distinguish those whose criticism is genuine (they will happily give you more information) and those who are using it as an attack (they will retreat or get angry). When you know their intent, you can then respond appropriately, he disclosed.
"If you can accept and act on the constructive criticism of others you will very likely improve in all sorts of ways", he emphasised.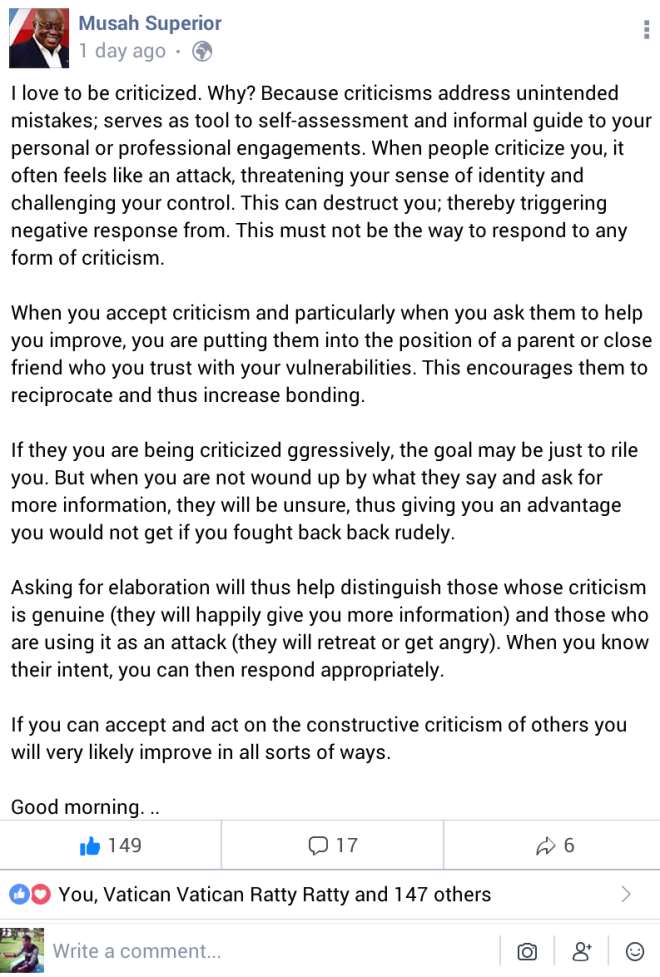 2018-04-28 13.09.28