Why The Nation Must Invest In Herbal Medicine Development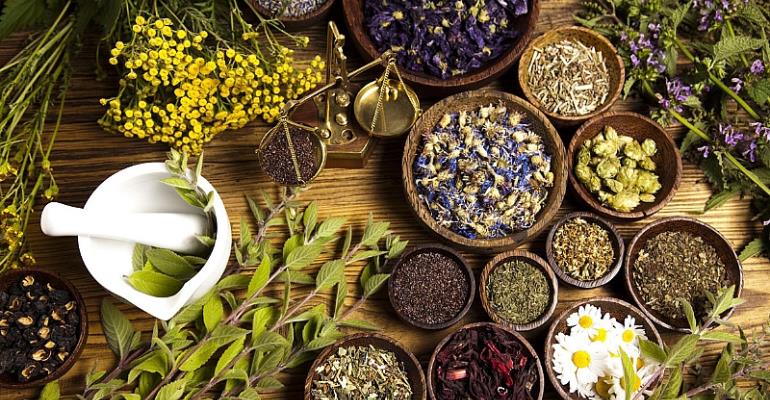 Research needs in the field of herbal medicines are huge, but are balanced by the potential health benefits and the enormous size of the market. Research into the quality, safety, molecular effects, and clinical efficacy of the numerous herbs used in Ghana is needed. Newly emerging scientific techniques and approaches such as Genomic testing and chemical fingerprinting techniques using hyphenated testing platforms are now available for definitive authentication and quality control of herbal products.
Through the Medical Training and Research Act, 2010, the Centre for Plant Medicine Research (CPMR) was established for the promotion of scientific research, knowledge and development in the field of plant medicine in Ghana. The object of the Centre is to research into plant medicine for the promotion, encouragement, regulation, extension, transfer and application of scientific research knowledge and development in the field of plant medicine. The funds of the Centre include moneys provided by Parliament, fees and charges accruing to the Centre in the performance of its functions, donations, grants and gifts, and any other moneys that are approved by the Minister responsible for Finance. In addition, the Centre may retain a percentage of internally generated funds realised in the performance of its functions. However, the percentage retained by the Centre shall be as specified by the Minister responsible for Finance.
This notwithstanding, the Centre has not received the needed attention by the managers of the country. In 1990, expenditure associated with "alternative" therapy in the United States was estimated to be US$13.7 billion. This had doubled by the year 1997, with herbal medicines growing faster than any other alternative therapy. In Australia, Canada, and the United Kingdom, annual expenditure on traditional medicine is estimated to be US$80 million, US$1 billion, and US$2.3 billion, respectively. These figures reflect the incorporation of herbal and other forms of traditional medicine into many health care systems and its inclusion in the medical training of doctors in many parts of the developed world. The total commercial value of the herbal medicines market cannot be ignored. For example, in 1995, the total turnover of non-prescription-bound herbal medicines in pharmacies was equal to almost 30% of the total turnover of non-prescription-bound medicines in Germany, and in the United States, the annual retail sales of herbal products was estimated to be US$5.1 billion. In China, the total value of herbal medicine manufactured in 1995 reached 17.6 billion Chinese yuan (approximately US$2.5 billion). This trend has continued, and annual revenues in Western Europe reached US$5 billion in 2003–2004. In China, sales of herbal products totalled US$14 billion in 2005, and revenue from herbal medicines in Brazil was US$160 million in 2007. It is estimated that the annual worldwide market for these products approached US$60 billion in 2008.
Regardless of why an individual uses it, herbal medicine provides an important health care service whether people have physical or financial access to allopathic medicine, and it is a flourishing global commercial enterprise that Ghana can take advantage of. Evidence for the potential protective effects of selected herbs is generally based on experiments demonstrating a biological activity in a relevant in vitro bioassay or experiments using animal models. In some cases, this is supported by both epidemiological studies and a limited number of intervention experiments in humans. However, the logistics, time, and cost of performing large, controlled human studies on the clinical effectiveness of an herb are prohibitive, especially if the focus is on health promotion. Therefore, there is an urgent need to develop new biomarkers that more clearly relate to health (and disease) outcomes. Furthermore, research is needed to meet the challenges of identifying the active compounds in the plants, as well as research-based evidence on whether whole herbs or extracted compounds are better.
The issue of herb–herb and herb–drug interactions is also an important one that requires increased awareness and study, as polypharmacy and polyherbacy are common. The use of new technologies, such as nanotechnology and novel emulsification methods, in the formulation of herbal products, which affects their bioavailability and the efficacy, is the way forward. The Centre for Plant Medicine Research needs to be resourced adequately to meet the growing needs of herbal medicine development across the globe. This should elevate the CPMR to a level where it can pursue ISO certification and remain a force to reckon with when it comes to the research and development of herbal medicines across the West African sub-region.
Investment should be made in Smart screening methods and metabolic engineering, which offer exciting technologies for new natural product discovery. Advances in rapid genetic sequencing, coupled with manipulation of biosynthetic pathways, may provide a vast resource for the future discovery of pharmaceutical agents. This can lead to reinvestigation of some agents that failed earlier trials and can be restudied and redesigned using new technologies to determine whether they can be modified for better efficacy and fewer side effects. For example, maytansine isolated in the early 1970s from the Ethiopian plant Maytenus serrata, looked promising in preclinical testing but was dropped in the early 1980s from further study when it did not translate into efficacy in clinical trials; later, scientists isolated related compounds, ansamitocins, from a microbial source. A derivative of maytansine, DM1, has been conjugated with a monoclonal antibody and is now in trials for prostate cancer.
In conclusion, herbal medicines have been used since the early days of humankind and are still used throughout the world for health promotion and treatment of disease. Plants and natural sources form the basis of today's modern medicine and contribute largely to the commercial drug preparations manufactured today. About 25% of drugs prescribed worldwide are derived from plants. Still, herbs, rather than drugs, are often used in health care. For some, herbal medicine is their preferred method of treatment. For others, herbs are used as adjunct therapy to conventional pharmaceuticals.Regardless of the reason, those using herbal medicines should be assured that the products they are buying are safe and contain what they are supposed to, whether this is a particular herb or a particular amount of a specific herbal component. Consumers should also be given science-based information on dosage, contraindications, and efficacy. To achieve this, the CPMR should be equipped adequately to meet the standards of global harmonization needed for the responsible production and marketing of herbal medicines both locally and abroad. I believe when the CPMR is given the attention that it deserves, Ghana will count her blessings, name them one by one, and it will surprise us what Herbal Medicines have done and can do.
By MH/Dr Ernest Aggrey, 0543999776/[email protected]
Reference:
Benzie, I.F. and Wachtel-Galor, S. (2011).Herbal medicine: Bimolecular and Clinical Aspects, Herbal Medicine; An Introduction to Its History, Usage, Regulation, Current Trends, and Research Needs. Second Edition; CRC Press. Pg 7-9