Macron in Niger for Christmas dinner with French troops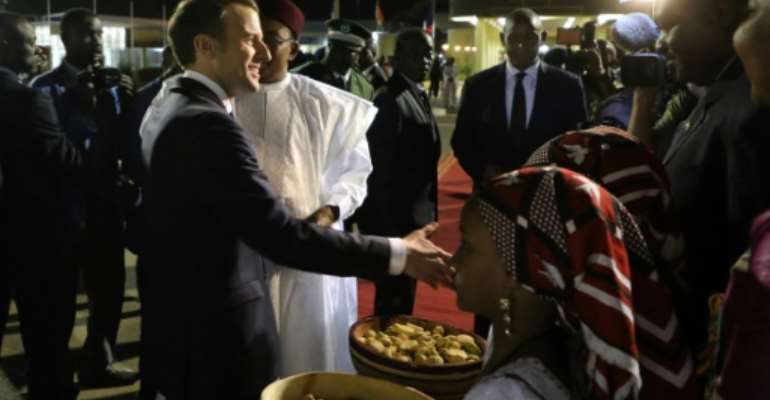 President Emmanuel Macron arrived in Niger late Friday for a morale-boosting trip that will see him have Christmas dinner with some members of France's 4,000-strong Barkhane anti-jihadist force.
Former colonial power France has been leading regional counterterrorism efforts in West Africa's Sahel region, but is keen to spread the burden as its military is engaged on various fronts.
Macron was welcomed by his Niger counterpart Mahamadou Issoufou.
On Saturday, the French leader will have a "Christmas dinner" with some members of Barkhane. The meal will be prepared by a chef from the Elysee.
"I am going there shortly because it's over there that an important part of our battle is being played out," Macron said last Sunday on the France 2 television channel.
"We cannot efficiently fight terrorism if there is no action in the Sahel."
With 500 men, Mirage 2000 fighter jets and drones, the French base in the Niger capital Niamey is the air hub for the Barkhane force.