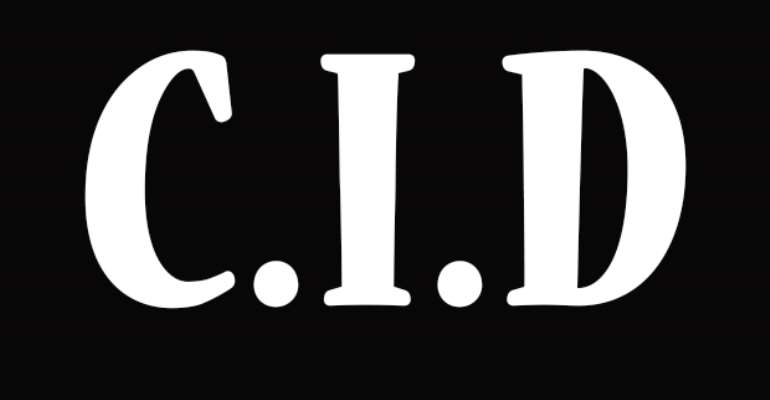 Detectives and others in the intelligence community are known to be discreet, not so however, our own Bright Oduro who does not know the limitations of disclosures, especially in the public domain even in retirement.
Imagine him hopping from one radio station to another talking about issues known in the intelligence industry as 'restricted' matter a few days after his ouster from the foremost internal security investigations department, the backbone of policing.
Ordinarily, he should stay away from making certain statements lest he lets out details which should be kept away from the public. In the US, Donald Trump is about to order the declassification of files pertaining to the investigations about the assassination of President John F. Kennedy by Lee Oswald. Even then, he could fail in his bid should there be compelling reasons from the intelligence community for him not to do so decades after the murder.
It is too early, therefore, for Bright to be this garrulous. For his information, he has unfortunately incurred the ire of so many people, including his colleagues for going over the bar.
Why should the immediate past CID Chief disclose to the media how his former outfit deals with informants some of who are ex-convicts? We can only draw the conclusion that since he is out of the Service he does not care a hoot about how detectives undertake their rather tough assignments.
Bright, it appears, no longer respects confidentiality. Otherwise, he would not have let out the crux of the discussion he had with the IGP soon after a Cabinet meeting on the decision that he proceeds on terminal leave.
Perhaps given the closeness of their relationship, the Chief Constable told him in confidence that a decision has been taken by Cabinet that given the quantum of petitions against him and investigations undertaken so far 'you are being asked to commence your terminal leave.' This should not be the subject of media disclosures which was sadly the case when Bright went gaga as it were.
Hiding under the guise of seeking the support of men of the underworld in investigations is not sufficient defence against the suspected uncanny relationship between the former CID boss and land guards.
Using informants to gather intelligence is not a new phenomenon but when the relationship borders on criminality and skewed towards making money and acquiring lands, then questions about propriety are triggered and rightly so.
Shutting up and keeping the classified details in his head would inure to his interest and the nation at large. The rank and file whose cases went cold, dockets frozen, because it was in his interest that so happened are in the Service and they too are countering him in street-side chats. That is why he should curtail his serial radio engagements for now and enjoy life in retirement since he is assured of his emoluments.