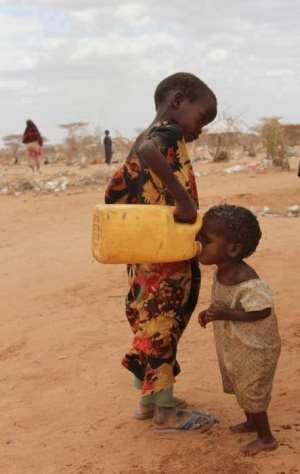 Today, on the 2nd anniversary of the Sustainable Development Goals of the UN, Reality Ghana wishes to pledge its commitment to acting on the agreed goals. Reality Ghana is committed to support World Leaders in order to achieve Global Goals, No Poverty and Zero Hunger by 2030.
World leaders, on 25th September 2015, agreed to a plan for the planet and its people by adopting 17 SDGs. The SDGs are a universal call to act on the challenges our generation face e.g. rising poverty, food insecurity, increasing conflict and among others.As the president of Reality Ghana, I believe if all the 193 governments who signed the SDGs hold to their commitments, the results will be extraordinary.
I want to use this medium to call on the President of the Republic of Ghana, His Excellency Nana AddoDankwaAkufo-Addo, to use his office in the capacity as the Co-Chair of Eminent Advocates of SDGs to help ensure Ghana's Sustainable Development. I will also entreat the president to ensure that his Government Agrarian policies should be target based, to ensure everyone suffering from food insecurity and poverty feels the benefit of the policy.
On behalf of my team and our members at Reality Ghana, I wish to pledge uttermost support for the SDGs. Reality Ghana mainly, youth organization will ACT4SDGS by promoting initiatives in Agriculture to help create jobs, ensure food security and ending poverty.
Vozbeth Kofi Azumah
President of Reality Ghana