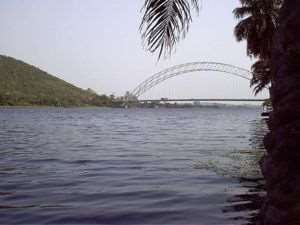 Bolgatanga, Sept. 20, GNA - Mr Aaron Aduna, Upper East Regional Coordinator of the Water Resources Commission, has said there is the need for committed investments in regional and trans-boundary cooperation to sustain water quality in the White Volta Basin.
Mr Aduna said water flow in the basin is key to our national interest and so it is important for stronger relationships to exist between the Ghana and its neighbours to ensure water sustainability.
He said 'if we do not develop and sustain a meaningful cooperation, we could have challenges in terms of flooding and water spillage from our counterparts'.
Mr Aduna, who is also the Regional Coordinator of the White Volta Basin, was speaking to the Ghana News Agency in Bolgatanga in response to progress being made on the Integrated Water Resources Management (IWRM) plans.
The project was sponsored by the Global Water Partnership through the Country Water Partnership to help put in place guidelines for interventions for all institutions to make investments in critically identifiable areas in solving water related issues.
He said the Regional and National Development component, which formed a critical area requiring investments, were designed in the form of work packages for implementation in selected districts to solve challenges confronting water and climate issues.
He said regional and trans- boundary cooperation is key in enhancing the relationships with neighbouring countries as far as trans-boundary water issues are concerned in terms of floods and dam spillage.
Mr Aduna said some collaboration have just been revived to enhance information sharing between the Volta Basin Authority and their counterparts in Burkina Faso and expressed the hope to work harder to reinforce the local trans-boundary level relations.
He said the annual spillage of the Bagre Dam was part of information sharing that existed between the countries adding that a number of activities have also been outlined to ensure that the local authority took full charge of the collaboration.
Mr Aduna said other work packages under the Regional and National Development include investing in national development and sector plans, and project preparation and financing.