13 August 2017
|
Business & Finance
President to lay foundation stone for cement factory in Tema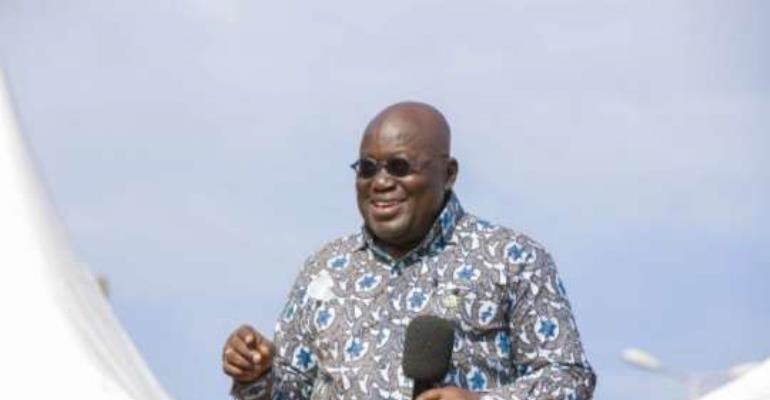 Accra, Aug 13, GNA - President Nana Addo Dankwa Akufo-Addo on Tuesday, August 15, will lay the foundation stone for the construction of a technologically advanced cement factory for CBI Ghana at the Tema Free Zones Enclave.
When complete, the CBI Ghana plant would produce premium cement under the brand name; Supacem.
A statement signed by Frédéric Albrecht, the CBI Managing Director, and copied to the Ghana News Agency, said: 'We intend to produce and supply high-quality Supacem cement to Ghanaian builders and stabilise cement supply for all required grades in Ghana.'
'The production of Supacem at the new factory will create hundreds of jobs directly and indirectly. Indeed, CBI is proud of its contribution to Ghana's job creation agenda through manufacturing,' it said.
The statement quoted Mr Kobby Adams, the Commercial Director of CBI Ghana, as saying: 'Our Supacem factory will be state-of-the-art; built to the highest global standards, with priority given to safety, low-emissions, and environmental friendliness,' said.
'Supacem is high-quality Ghanaian cement, supported by the highest global standards of LafargeHolcim, the leading cement manufacturer globally,' he said.
The statement said the 32.5R grade supacem would meet Ghana Standards Board's GS 1118 and EN 197 quality standards.
CBI Ghana is affiliated to LafargeHolcim, the world-leader in cement manufacturing, which operates in 90 countries with 30 in Africa alone.
'LafargeHolcim is based in Switzerland with its central functions divided between Zurich and Paris, France,' the statement said.
GNA