18 June 2017
|
Business & Finance
Lower Pra Rural Bank Limited records 14.3% deposit increase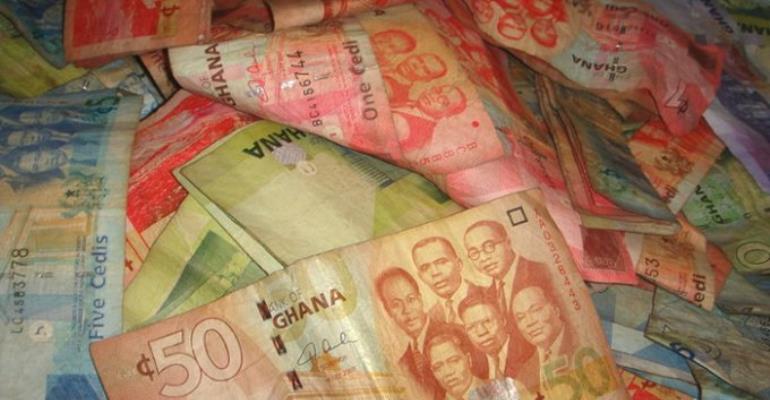 The Lower Pra Rural Bank has increased its total deposit from GHC56 million in 2015 to GHC64 million in 2016 representing an increase of 14.3 percent.
The total assets of the bank also increased from GHC65.95million in 2015 to GHC76.8 million showing a growth of 16.45 per cent.
Board Chairman of Lower Pra Rural Bank Limited, Francis Mensah, said this at the bank's 29th Annual General Meeting at Shama in the Western Region.
He said total advances disbursed under the bank's lending programme in 2016 was GHC36.9 million as against GHC35.3million in 2015 representing an increase of 4.5 percent.
Also, the total investment in 2016 was GHC23.5 million as against GHC19.6 showing an increase 19.9 percent.
Mr Mensah said the bank's net worth as at December 31, 2016, was GHC9.3million as against GHC8.9 million giving a rise of 4.5 percent.
"In line with our vision to promote community development in our catchment area, contributions amounting to GHC381,000.00 was made in 2016 to support the developmental activities in the catchment area in education, health and community initiated projects," he said.
The Board Chairman said a total of 754 students had also benefitted from the bank's scholarship scheme since its inception in 2003 and that GHC1,800,500.00 had been disbursed so far.
He urged loan defaulters of the bank to repay their loans to enable the bank to extend credit to other customers.
"The bank will vigorously pursue recalcitrant loan defaulters using all the necessary measures to recover all overdue loans – other more drastic measures are being considered if the situation persists, we have already sent signals to some defaulters" he added.
Deputy Managing Director of the Bank, Alex Awuah, said loan default had become a major challenge to the most financial institution in the country.
He said the increase in the non-performing loan ratio due to loan defaults was a matter of concern for loans flow from deposits and asked the default customers of the bank to repay their loans within the stipulated time.
Mr Awuah advised individuals, groups or organisations against patronising the services of 'fake' micro financial institutions which entice customers with mouth-watering products and end up swindling them.
"Use the services of banks that have registered with the Bank of Ghana and have professional skills to address the financial needs of individuals in case of any mishap," he said.
He indicated that there is no bank or financial service in the country which would give loans with an interest rate of 40 percent.
He said the Government had proposed the Financial Inclusion Strategy to improve access to banking services and urged rural and community to improve play a critical role in the programme.
Mr Awuah said ARB Apex Bank had introduced a mobile banking platform and urged all rural banks to roll up on it and encouraged shareholders of the bank to buy more shares.
He said rural and community banks played a critical role in the development of small and medium enterprises and helped the economy to grow adding that the ARB Apex Bank was ready to support any rural and community bank to grow.
Story by Ghana | Myjoyonline.com | Joy Business