Home And School: Rethinking Our Teaching Approach
Opinion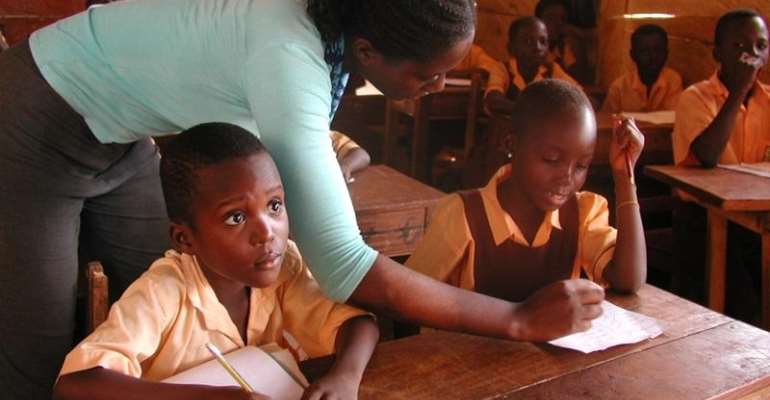 Albert Einstein (a renowned Physicist and Noble Prize Winner) once said, "Questions are more important than answers" and further emphasized his passion for knowledge via questioning. Using questions as a preamble to learning helps us to be more curious and have insightful answers. It involves deep thinking through the possible answers. Thus, well-structured questions keep the mind busy toward a correct answer. It should not be just any question, but a well-formulated question which has the objective of inquiring about a specific problem/topic. Ironically, most Ghanaians have the culture of answering a question with another question. Notwithstanding, questioning, is less applied in some important spheres of our lives (e.g. Studying and researching).
Most often, some people are afraid to ask questions because they are afraid to be tagged stupid. It is interesting to know that some people give answers without a good understanding of the answer itself! So who becomes stupid? Of course, it is the one who did not satisfy his curiosity by asking the 'whys` and allowed someone to confidently walk away as a genius! In our daily lives, we make a lot of decisions so we need specific questions about issues. This simply makes life easier and productive. We have reasons for the things we do. However, questioning our approach to solving daily issues is very necessary. In our homes, we mostly teach our children by telling them what to do or what it is. This approach is simple and less time consuming, but it is not always effective. Indeed, there are issues that always demand this approach, however, we can move to another level with time.
Interrogative teaching is argued to be more effective than the straightforward delivery of facts/knowledge. It does not entreat us to avoid the direct impact of knowledge. People benefit more when they have interactive teaching from well-experienced subject matter specialist who truly knows how to teach. In schools, teachers should normally build on basic principles of the syllabus at each level. To help students understand a subject, teachers should also use questions which demand the application of previous knowledge. The student does a thinking exercise by connecting knowledge based on earlier principles or experience.
It is shocking to know that some students learn subjects/topics without knowing the area of application. It is also not their fault as they were not made to know the 'whys'. In most cases, some students 'chew-pour-pass' and forget. With this attitude we definitely can predict a future whereby there is less application of knowledge. Such a disposition easily degenerates our educational system. Nowadays some teachers take advantage of the internet and assign pupils/students to research online without a later discussion to sharpen the research output. Such an approach should be discouraged because it breeds lazy teachers and punishes weak students.
140617