Yenkɔ Taxi Hits Accra with Free Wi-Fi
Business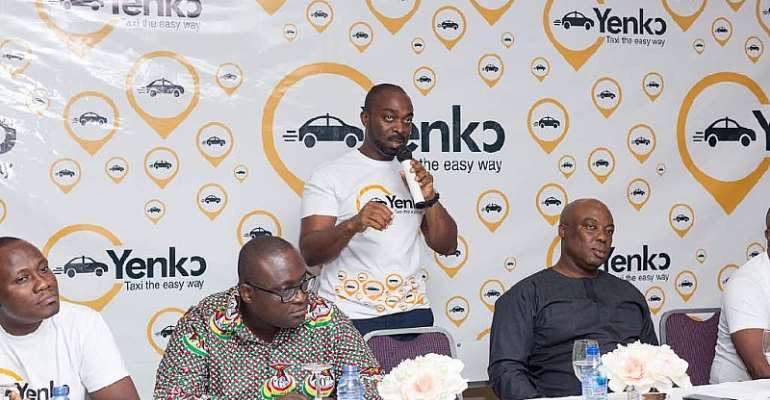 Yenkɔ taxi, a wholly owned Ghanaian company has joined the taxi business to provide an affordable and neat air-conditioned taxi with free Wireless Fidelity (WI-FI) in the country.
Speaking at the launch ceremony, the CEO of Yenkɔ Taxi, Mr. Kusum Appiah said the growing penetration and use of internet services especially in the transportation industry is a positive mark towards achieving efficiency in the country's transport sector.
He noted that Yenkɔ is focused on supporting local taxi drivers by helping them to increase sales, reduce cost of running and the tracking of both passenger and driver through the application, to ensure security.
Mr. Appiah added that the service application which has already anchored more than 100 hundred drivers on its platform, works by downloading, opening the app and stating where you want to go, seeing details of driver and vehicle, payment through visa card, mobile money and credit cards.
He emphasized that Yenkɔ is a technology company that connects passengers and drivers at the touch of a button.
"As a wholly owned Ghanaian company, it aspires to transform the way people connect with their communities and to bring reliability, convenience and opportunity to the transport system," he stated.
Mr. Appiah intimated that one has to download the Application, open the app and tell where you are going, the app uses your location to let the driver locate you easily, you will also see your driver's image, vehicle details and track their arrival on the map, and after the ride, you will have the opportunity to rate the driver.
Yenkɔ taxi service uses drivers who are already in the taxi business who knows the various popular destinations in town.