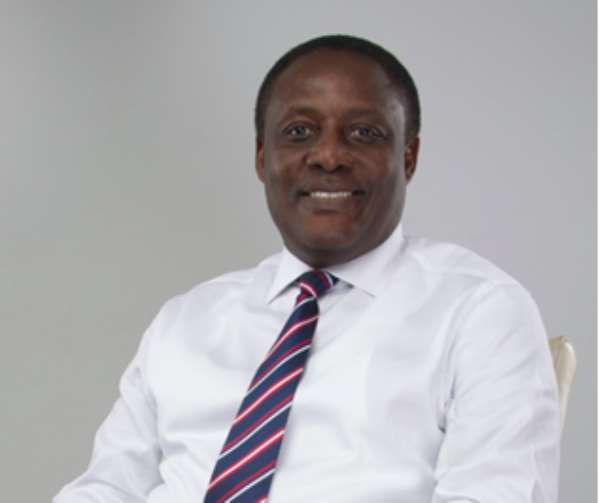 Jim Baiden
Fidelity Bank has been rated "A-" & "A1-" for its prudent management and resilient financial performance for the year under review.
The rating by the Global Credit Rating Co, South Africa, which is valid till the end of the year, also accorded the bank a stable outlook.
The rating will help the bank to strengthen its position in the financial market with strong financial metrics in profitability, asset quality and capitalization.
Jim Baiden, Managing Director of the bank, in his remarks, said the rating will increase investor confidence and put the bank in a good position for more growth in the future.
"It is also a guarantee to all customers of Fidelity Bank that their investment with the bank is secured," he stated.
Mr Baiden further explained that the bank has assiduously improved in its business operations in the areas of electronic and agency banking to grow with its customers and shareholders over the last 10 years.
He emphasised that in the coming years, the bank will continue to pursue its inclusive banking agenda through its Smart Account and agent points to make world-class banking accessible to more Ghanaians.
GCR rates more banks and other financial institutions in Africa than any other rating agency.
Its expertise in this market is widely recognized and highly regarded by investors, as it has an unparalleled track record for rating accuracy in Africa.
Fidelity Bank is a Ghanaian bank that has been in operation for 10 years after operating for eight years as a Discount House.
The bank in 2014 strategically acquired and integrated ProCredit into its business portfolio and moved into a leadership position in Commercial and SME Banking in Ghana.
Fidelity Bank, which is now Ghana's fourth largest bank by deposit and asset portfolios, currently has 75 branches with over 110 ATMs nationwide.
By Cephas Larbi
[email protected]