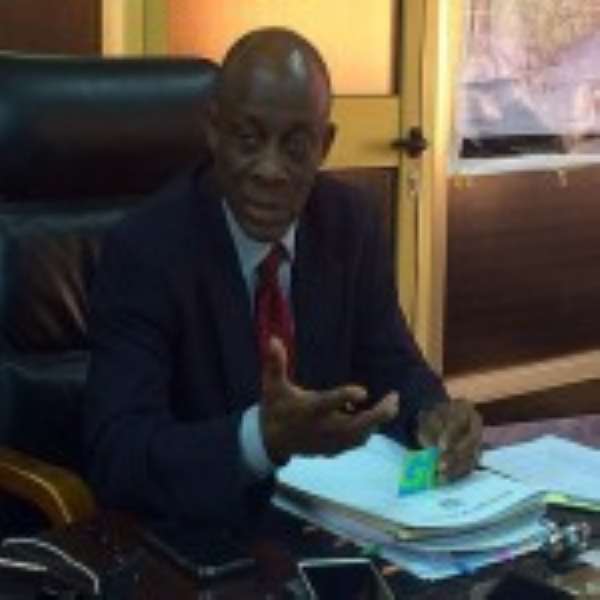 Seth Terkper

Total interest payment to be effected this year by government to its creditors is projected at GH¢9.6 billion, the Institute of Fiscal Studies (IFS) has indicated.
In its latest report: 'Ghana: Implications of the rising interest costs to Government,' IFS said Ghana seemed to have fallen into a debt trap as real interest rates continued to surpass GDP growth rates.
It suggests that interest payments would probably be financed through additions to public debt or at the expense of other key government operations.
"In fact, government continues to contract loans at very high interest rates, interest payments on them could be equal to or outstrip the public sector wage bill."
According to Fitch Ratings (2015), Ghana's interest burden was the highest among its rated sub-Saharan African countries while other analysts have expressed worry over the escalating interest on the country's debts.
"The situation is also alarming because very soon the country will have to use nearly one-third of domestic revenue it generates to pay interest on loans. This points to the need to slowdown public borrowing unless such debts are used to finance projects that can generate income within a reasonable period to pay off the debts. The decision to implement an interest rate hedging to allow for enhanced predictability of debt service is long overdue," the IFS commented.
Payments to absorb 29 percent of revenue
It said that interest payment was projected to absorb about 28.8 percent of total domestic revenue.
.
This means for every GH¢1.00 to be collected as domestic revenue, GH¢0.29 would go into interest payment, leaving the rest for other recurrent expenditures, including wages and salaries, other statutory demands such as transfers to government units and the much needed capital expenditure.
"Infact, the 6.2 percent of GDP interest payments in 2014, the projected 7.0 percent in 2015 and 6.6 percent in 2016 will be three successive years since 2000 that total interest payments would be larger than total capital expenditure," it noted.
Interest payments for the first five months of 2015 totaled GH¢3.3 billion, reflecting 8.7 percent lower than the budget estimate of GH¢3.6 billion.
According to government, the lower interest payment was partly due to lower than projected domestic borrowing to finance the budget.
"In the 2016 budget, interest payment are projected at GH¢10.5 billion compared to the projected GH¢11.7 billion wages and salaries costs. The estimated interest payments in 2016 are equal to 28.8 percent of projected domestic revenue in the year, 24.1 percent of total expenditure and 57.1 percent more than the projected capital expenditure which is at the centre of economic growth and development."
By Samuel Boadi