Golden Jubilee celebration: 1965 Cup of Nations winning team to be honoured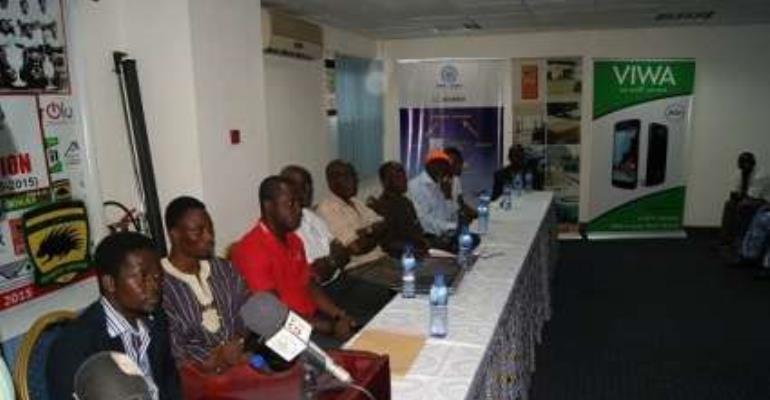 The Despite Group of Companies in conjunction with Prolux Ghana limited launched the Golden Jubilee celebration of 1965 Cup of Nations winning team on Friday.
The launch which was aimed at commemorating the celebration of Ghana's second generation of the Africa Cup of Nations winning tam was held at the Sunlodge hotel in Accra.
The event was however attended by players of the 1965 Nations Cup winning squad including Rev. Osei Kofi, Rev. Kofi Pare, Wilberforce Nfum among others.
The colorful event was also graced by some members of the retired football Association of Ghana (RENFAG).
The occasion which is being championed by ace Sports Journalist and head of Sports of Peace FM Mr. Dan Kwaku Yeboah will have an organized football match on December 4 at the Accra Sports Stadium between Ghanaian giants Asante Kotoko and the 1992 Africa Cup of Nations silver winning squad made up of the likes of Abedi Pele, Tony Yeboah, Tony Baffour, Augustine Ahinful etc.
This will be the second time such an occasion will be organized for the old footballers after similar event was held for the 1963 winning squad two years ago in Kumasi.
The 1965 Black Stars squad made history after winning the fifth edition of Africa's flagship football event for the second time in the history of Ghana.
Players such as the late Dodoo Ankrah, Addo Odametey, Frank Odoi, Agyemang Gyau, Osei Kofi, Kofi Pare Wilberforce Nfum among others took Africa by storm after defeating the host Tunisia 3-2 in the finals.
The event meanwhile will further be used to celebrate legendry Ghanaian coach Jones Attuquayefio who was also a member of the 1965 Cup of Nations winning squad.
The Golden Jubilee celebration of 1965 Cup of Nations winning team is being sponsored by Prolux Ghana Limited, Dan-Devan Group of Companies, Lucky Herbal, KK Preprah roofings and Viwa Phones. The event is being powered by the Despite Group of Companies.