Role Model Africa, a mentoring platform that seeks to engage African personalities whose influence spans beyond Africa, has duly been launched at the African Regent Hotel on Sunday 27 th September 2015. The initiative, a project by the INVENTS foundation is designed to identify African personalities whose contributions to the continent and beyond are worth emulating. In a story telling format, a guest is engaged in a discussion by a host, to a live audience.
The dialogue engages the personality of the individual together with their corporate experiences. The premiere and launch of Role Model Africa was honoured by Dr. Samuel Onwona a former official of the World Bank, as guest to be engaged for the Corporate Dialogue. The bottom line of Role Model Africa is to get Role models to mentor younger ones.
''We have overemphasised smartness at the expense of integrity, and that is killing our society'. These are the words of Dr. Samuel Onwona as he spoke to the gathering of stakeholders and young people at Role Model Africa.
Dr. Onwona shared in perspective the invaluable nature of integrity and the price we pay for not upholding such a value. In what can be described as call to action, he urged individuals and organisations not to interchange integrity with smartness. He encouraged the youth to identify period of youthfulness as a strategic stage for preparation instead of just waiting.
In an attempt to bring into perspective the subject, he mentioned that: 'Integrity is not a function of poverty. It is what you do when no one is watching'.
Dr. Samuel Onwona is a Ghanaian national and Agricultural Economist by profession. He joined the World Bank Young Professional's Program in October 1986 and worked mainly in the African Region of the Bank. Dr. Onwona has worked with the African Development Bank, as the Resident Representative of ADB in Sierra Leone with oversight responsibilities for the Bank's portfolio in Liberia. He currently serves as a member of the Advisory Board of the College of Basic and Applied Sciences of the University of Ghana, Legon.
The dialogue was moderated by Dr. William Okyere-Frempong, a medical doctor by training, and certifed leadership and life coach.
The dialogue was preceded by a Keynote address by a former Governance Advisor to the UK Government in Ghana, Mr. Michael Ohene-Effah, who among others spoke on the crucial role of mentors in grooming individuals for business.
The event was also graced by Chief Kuffour , Mr. Mensah Seneadza (Marketing Manager, Coca Cola West Africa) and International Journalist Mr. Martin Luther C. King (Journalist for Regional Integration) from Nigeria.
The Convener; Samuel Agyeman-Prempeh in an acknowledgment speech to the audience showed excitement at the many young people who have gathered for the dialogue, underscoring the value that young people place on mentorship. Mr. Agyeman-Prempeh explained that the platform which is scheduled to be quarterly has been birthed with the idea of enabling the individual have direct access to mentors who can help them scale their businesses. 'Africa has Role Models. We tell a story', Mr. Agyeman-Prempeh remarked to the audience at the African Regent Hotel. Samuel believes that mentorship is an invaluable ingredient in training and sharpening an individual and organisation.
Role Model Africa is an initiative by INVENTS Foundation, a mentoring organization that focuses on raising young people as Leaders and Entrepreneurs before they turn 25.
For over 7 years, INVENTS has been consistent in using personal Leadership models and projects to reach out to millions of young people. Our flagship programs include: She Magnate Project and Ideas Pulpit.
Our events have attracted remarkable personalities such as Bishop N.A. Tackie-Yarboi ; Founder and Presiding Bishop of VBCI, Dr. Yaw Perbi ; Global C.E.O. of the HuD Group , Dr. Mrs. Ellen Hagan; Founder and C.E.O. of L'aine Services, and Mrs. Comfort Ocran; Co-Founder of Legacy & Legacy.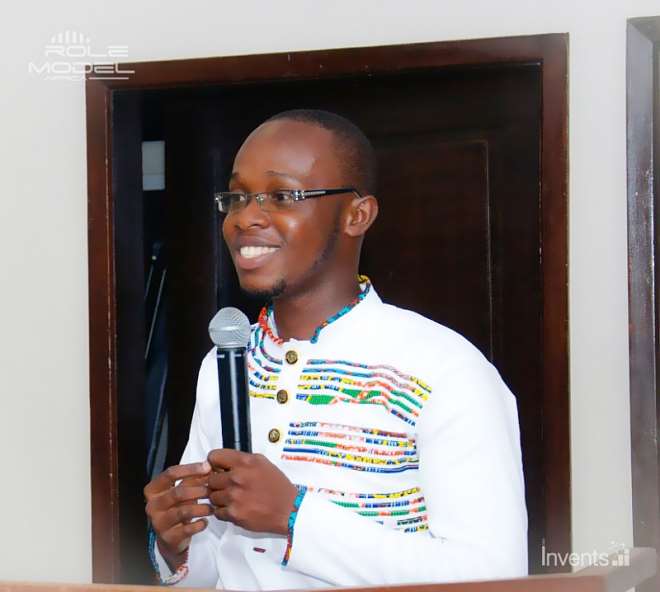 RMA INVENT 13

RMA INVENT 7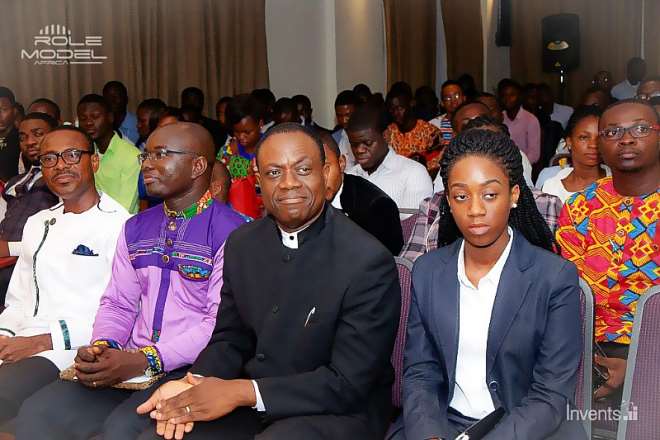 RMA INVENT 2