Meklit lauds African hair in track 'Kemekem'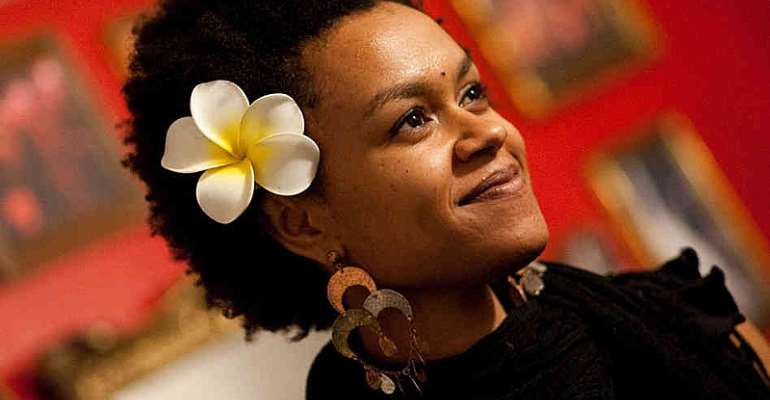 Ethiopian born singer and songwriter Meklit Hadero, residing in the States brings an awakening to Africa's uniqueness via her praise to the natural hair of the black race.
The trending Afro which used to be in vogue in the 60's died off with the introduction of myriad options of hair relaxers, colouring, weave-on and wigs in all lengths, cut and style.
Meklit who is not only a singer but an artist appreciates African art with intense passion. It comes as no surprise that she adds her voice to the resurgence of Afro by not only cutting her perm to nurture her naturally curly African 'mane' but featuring this updo in the video of her track 'Kemekem' which means 'I Like Your Afro'.
Quizzed on her inspiration by BBC, she says, "…When I first started going to Ethiopia it was like 2001 and I had Afro at that time; I had cut my chemically straight hair and people stared at me really hard… but the next time I went there, I saw many more afros".
This renaissance takes the contemporary African back to their root while enjoying the essence of the culturally fashionable grace of the African.
And it sinks down even better with Metlik's assertion that she fused this concept with her music because, "We need to hear the story of what our indigenous beauty is". What better way to laud the beauty of the black personality.