Tunisia lodge CAS appeal over 2017 Cup threat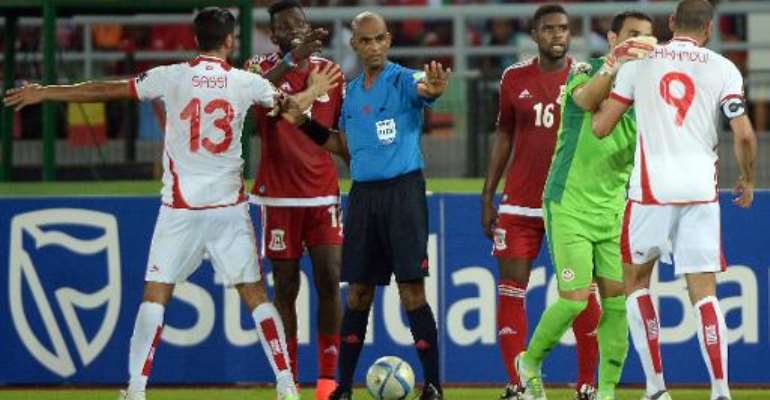 Lausanne (AFP) - Tunisia have appealed to the Court of Arbitration for Sport over the threat by Africa Cup of Nations organisers CAF to exclude them from the 2017 competition.
The north Africans face a ban from the next Nations Cup unless they refute claims made by their federation chief after their controversial exit against Equatorial Guinea last month.
Wadie Jary caused a stir when suggesting the Desert Foxes had suffered unfair treatment after Mauritian referee Rajindraparsad Seechurn awarded the 2015 hosts a dubious stoppage-time penalty.
That led to the equaliser with Equatorial Guinea going on to seal the match 2-1.
When the final whistle sounded riot police had to protect match officials from furious Tunisian players.
Jary was suspended and Tunisia were issued the 2017 ban threat in the event of no apology being forthcoming by March 31.
A CAS statement on Thursday confirmed the Tunisians' decision to take the issue to the highest appeal court in sport.
"The Tunisian Football Federation (FTF) has filed an appeal at the Court of Arbitration for Sport (CAS) against the decision of the Executive Committee of the African Football Confederation (CAF) which calls into question the participation of the FTF at the 2017 edition of the Africa Cup of Nations (CAN)."
The Switzerland based CAS added: "The FTF's statement of appeal is accompanied with a request for a stay. An arbitration procedure has been initiated and is being conducted in accordance with the Code of Sports-related Arbitration."