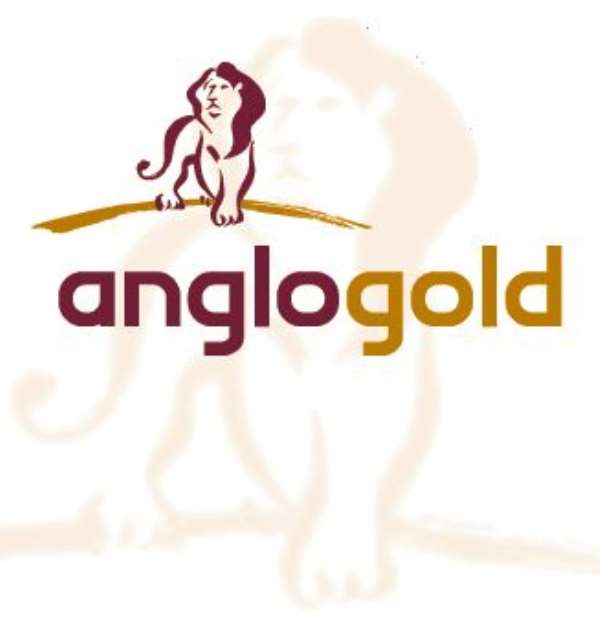 Anglogold Ashanti Ltd is facing a tough second quarter. The Chief Financial Officer of AngloGold Ashanti, Mr Jonathan Best, said on Wednesday at the UBS Resources conference in Sydney, Australia. He said that the company's revenue would be impacted by a dollar spot price, some $15 lower than in the first quarter.
Price volatility, with the price trading in a $50 range, was likely to see AngloGold Ashanti's received price somewhat lower than that spot.The rand was 17 cents stronger against the dollar over the period, translating to an increase of some $7 per ounce in the company's dollar denomination cash costs.
AngloGold Ashanti is expected to meet the annual production target previously indicated of 5.3 million ounces and to be at, or close, to its previously targeted cash spot of $24 per ounce for the year.Although production from Ashanti's operations continue to suffer from the effects of under-capitalisation, good progress was being made with the integration of the Ashanti assets and the enlarged company.
The newly combined management team had implemented a number of measures to optimise production over the life of these assets.Mr Best stated that as the company had previously indicated, those measures were expected to take four to six quarters to become apparent.
He said notwithstanding these present challenges, the future held great promise - the combination of Ashanti's ounce-rich, people-rich operations with the capital and technology resources of AngloGold gave the company an outstanding opportunity to create value and extend the productive life of these assets.
In addition, the newly combined company had an organic growth pipeline of seven approved projects, which would add some 17 million ounces to the company's production profile. A further five projects are under consideration; if approved, these would add a further 13 million ounces. Neither of these categories of project includes the promise of Obuasi Deeps, which will be confirmed by a multi-year drilling programme now under way.
On Greenfields exploration, AngloGold Ashanti continues to examine targets in what are for the company 'new frontier' regions, including Russia and China. Finally, the company will continue its activities aimed at both broadening and deepening the customer base for gold jewellery.