Zambia's Scott: Africa's first white leader in decades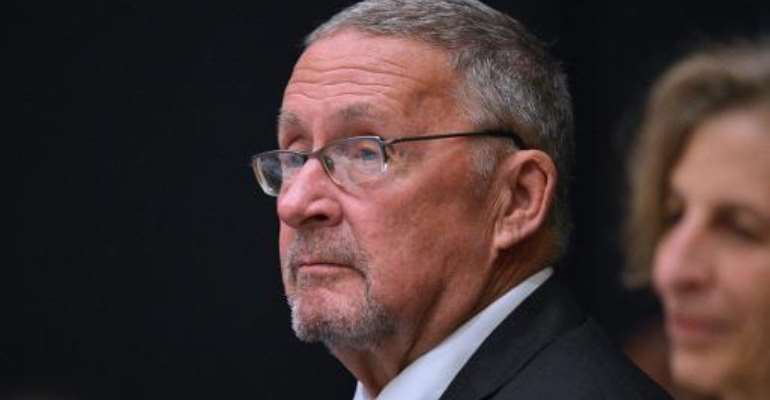 Lusaka (AFP) - Zambian Vice President Guy Scott, named interim leader after the death of President Michael Sata has become Africa's first white head of state since South Africa's last apartheid president.
He will run the copper-rich country briefly -- during the 90 days until fresh presidential elections are held.
But the 70-year-old is currently not eligible to become president because of foreign parentage rules in Zambia's 1996 constitution.
Scott's parents were migrants from Britain, Zambia's former colonial ruler.
He stands out as the only white politician in a government of a country whose population of whites is less than one percent.
He described his elevation to the country's top job as a "bit of a shock to the system" in an interview with Britain's Telegraph newspaper.
Scott once remarked that when he was introduced in 2012 to American former president George W. Bush in Lusaka as the country's vice president "he thought they were kidding".
The colourful interim president is known for his undiplomatic candour, once branding South Africans as "backward" and the Indian city of Jaipur "a terrible dump."
"I hate South Africans. I dislike South Africa for the same reason that Latin Americans dislike the United States, I think. It's just too big and too unsubtle," he told London's Guardian newspaper last year.
In an interview with the same newspaper he said that Sata once asked him "what would you be if you weren't white?"
"I said, 'The president?' That shut him up," Scott recalled.
- Political charm -
Born in the southern city of Livingstone on June 1, 1944 to a Scottish doctor-turned-politician father, Scott is ruling Patriotic Front's vice president.
He has been a lawmaker and has worked as a planner in the finance ministry.
As minister of agriculture under the now opposition Movement for Multi-party Democracy between 1991 and 1995, he successfully steered the country through a drought and swine fever.
In 1996 he resigned from the MMD and formed Lima Party, (which means farming in local vernacular). It failed to gain traction and fizzled out before he decided to join the PF.
He became vice president after the PF party won the 2011 elections in which he was Sata's running mate.
He thinks some African leaders regard him as "a sort of mascot, a good luck charm for African politics".
Although he admires Zimbabwe's veteran President Robert Mugabe, he finds him to be a "funny chap". "He seems to doze off and then suddenly laughs at a joke while in the middle of dozing."
Just two weeks ago Scott dismissed as "malicious" speculation about Sata's failing health during an interview with South Africa's eNCA television network.
Scott went to school in Zambia and Zimbabwe -- then colonially known as Northern and Southern Rhodesia.
He later went to study at Cambridge University in Britain where he graduated with a degree in economics and then obtained a doctorate in cognitive science from Sussex University.
After that he lectured and researched in robotics at Oxford University.
Scott is married to Charlotte and they have four children. Two of their children live in Britain and one is studying there, while one works in Zambia.