'Gov't Does Not Owe POTAG'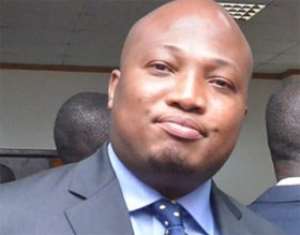 Samuel Okudzeto Ablakwa
Samuel Okudzeto Ablakwa
Deputy Minister of Education, Samuel Okudzeto Ablakwa, says he cannot fathom why members of the Polytechnic Teachers Association (POTAG) have embarked on a month-long strike action when payment of their book and research allowances was not due.
Such allowance is paid once a year and therefore it was unfair for the lecturers to abandon the classroom when this year's payment was not due, he stated.
'The book and research allowance is not in arrears. For more than 10 years, it has always been paid at the end of every academic year.  In the 2012-2013 academic year, we paid POTAG on September 30 so why is it that as early as May, this year, they have declared a strike-action for money they are not yet owed,' Mr. Ablakwa stated.
Speaking at the Meet-the-Press series in Accra, he explained that teacher unions demanded that payment of the book and research allowance should be maintained for all teachers until September while government establishes the National Research Fund.
He said government was negotiating with the various associations on the issue but it was 'unfortunate and regrettable' that POTAG decided to pull out and embark on strike since May 15.
'We want to establish a National Research Fund where lecturers can submit their research proposals and access the fund because we have noticed that the existing regime does not promote research. We have an open mind and we know that the National Research Fund is the way to go,' he said.
Deputy Minister of Information, Felix Ofosu Kwakye, in an address, highlighted the distribution of free school uniforms, exercise books and the construction of classroom blocks, among others as some achievements of government in recent years.
He indicated that GH¢24,472,840 was paid as capitation grants to cover 5, 741,198 school children, representing 30 percent of pupils in Public Basic Schools for 2012/2013 academic year.
'In 2014, the examination fees of 462,961 final-year JHS students will be subsidized at a cost of GH¢14,803,635.00, representing 70 percent of the bill with parents paying GH¢15 which is 30 percent of the examination fees,' he announced.
An amount of GH¢9,031,338.00, he added, was used to subsidize the registration cost of 391,079 candidates for the Basic Education Certificate Examinations (BECE).
He emphasized that the $156 million loan secured by government under the Secondary Education Improvement Programme would be used to construct 23 new community day Senior High Schools (SHSs), expansion of 125 SHSs, and also provide scholarship for 10,400 needy students from deprived communities, among others.
BY Ernest Nutsugah
([email protected])