FAO appeals to Ghana to improve agric statistics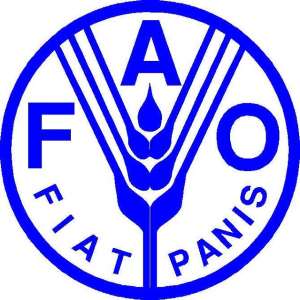 FAO Logo
Koforidua, July 3, GNA - Dr Larmoudia Thiombiano, the Country Representative of the Food and Agriculture Organization (FAO), has advised Ghana to improve upon its agriculture statistics to serve as a planning tool for national development.
In a statement read on his behalf at a National Dissemination and Advocacy workshop at Koforidua, Dr Thiombiano said it was imperative to integrate agriculture into national statistical system for effective and reliable data for developing of the national economy.
He said particularly rural statistics on agriculture was crucial in decision making on support for the masses in any national development agenda.
The workshop was organized by the Ministry of Food and Agriculture (MOFA) in collaboration with the Ghana Statistical Service and supported by the FAO to present findings of country assessment and medium term action plan of activities for improving agricultural and rural statistics in Ghana.
Participants were drawn from the MOFA, FAO, Statistical Service and the various Ministries, Departments and Agencies and were expected to make inputs into the medium-term action plan for the implementation of the assessment and to disseminate the report at all levels.
The Global Strategy for Improving Agricultural and Rural Statistics was prepared and endorsed in February 2010 by the United Nations Statistical Commission (UNSC) in response to declining quantity and quality of agricultural statistics in developing countries.
It is to provide a framework for national and international statistical systems to form the basic data and information needed to guide decision making in the 21st century.
GNA EN-GB X-NONE X-NONE