S.Africa union rejects energy firm pay offer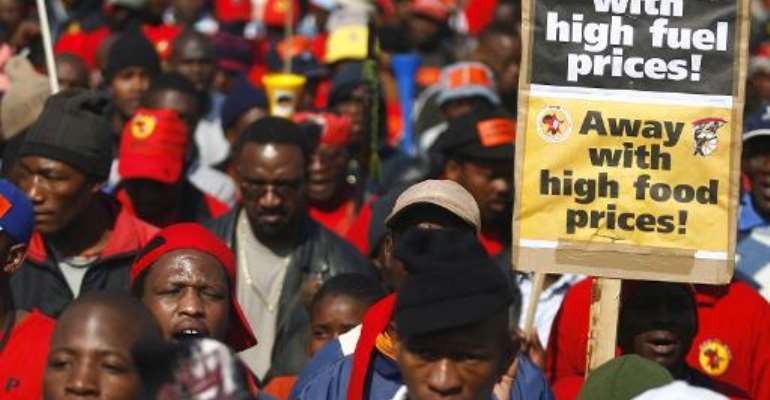 Johannesburg (AFP) - A South African union said Tuesday it had rejected an offer of a 5.6 percent pay increase from state-owned energy company Eskom, accusing the utility of treating workers like "slaves".
Eskom's three-year offer is less than half of the 12 percent that the National Union of Mineworkers (NUM) is demanding, and below the rate of inflation, which last month hit 6.6 percent.
"We reject the 5.6 percent salary increase," NUM said in a statement, describing the offer as an "insult."
Eskom, which supplies around 95 percent of South Africa's electricity, has struggled to keep the lights on in the continent's most developed economy while racing to construct new plants to meet rising demand.
South Africa's public utility workers are banned from striking because their industry is classified as essential.
"Our members are ill-treated and provoked by their employer simply on the basis that they are labelled essential services," said Frans Baleni, NUM general secretary.
"Eskom management is sitting on a time bomb waiting to explode anytime if they do not listen to worker's grievances," he said, without explaining further.