Bank of Ghana postpones MPC meeting to November 25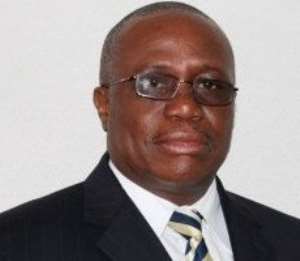 Dr Kofi Wampah
The Bank of Ghana has postponed the last monetary committee meeting for this year to November 25.
The central bank should have begun meeting on Monday November 11 to review the health of the economy and announce a new policy rate which currently stands at 16 percent.
Joy Business has gathered that the Bank of Ghana reschedule the meeting because of some challenges in getting the required data to help review the health of the economy as well as other challenges.
The seven member committee which is chaired by governor of Bank of Ghana, Dr Kofi Wampah at their last meeting in August put the country's public debt at 43.9 billion Ghana cedis.
Many would be looking forward to see whether the public debt, has gone up just over the past two months and whether government is also spending more than what it has generated as revenue.
The Monetary Policy Committee always seeks to achieve government's inflation target by setting an interest rate.
The level of interest rates is decided by the Monetary Policy Committee. The MPC consists of seven members – five from the Bank of Ghana and two external members appointed by the Minister of Finance.
The meetings are chaired by the Governor of the Bank of Ghana. The MPC meets bi-monthly for a three-day meeting, usually beginning on the third Tuesday of the month in which the meetings have been scheduled, ending on the Thursday of that same week.
The meeting dates for each year are determined well in advance at the beginning of each year. Decisions are made by a vote of the Committee on a one-person one-vote basis with each member stating clearly with reasons why a particular rate decision.
The report of committee usually covers the following areas; World Economic outlook, external sector report, fiscal sector report , monetary financial developments fiscal stability, real sector development and inflation outlook.