FORTIZ assures to turn around fortunes of Merchant Bank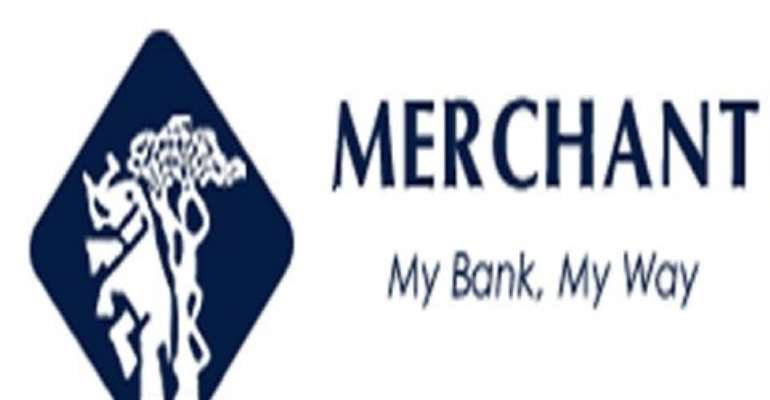 New owners of Merchant Bank, FORTIZ says it has the human and financial resources to as well as the capacity to turn around the fortunes of Merchant Bank. The assurance follows the approval of the takeover by Bank of Ghana. According to a statement signed by Yvonne Ofosu-Appiah for FORTIZ, the private equity fund, has a mission to turn around of distress companies, and restructure them into profitable ventures. The statement adds that, they put in place strategies and measures to grow merchant Bank, to become one of the top three banks in Ghana and also venture into West Africa.
'In due course, we shall unveil our plans to make Merchant Bank as a bank of choice only in Ghana but also in West Africa'
PROFILE OF FORTIZ
FORTIZ Equity Fund is a wholly owned Ghanaian company incorporated in June 2013 under the companies Act 1963 (Act 179 ) .
It has a holding company which is FORTIZ INVESTMETNS which was formed June this year. JOY BUSINESS gathers FORTIZ is owed by First Banc Financial Service and some private investors.
The Fund's objective amongst others is to invest in distressed companies, restructure and revamp them in order to generate long-term value and profitability.
According documents gathered by JOY BUSINESS, FORTIZ currently has three partners, who are the shareholders as well as directors of the firm namely Dr. Kingsley Flecher who chairs number of corporate boards including TV3 Network, First Banc Financial Services and Maxima Financial Group.
He is the Chief Executive of Fletcher International Services Inc, USA. He is an entrepreneur and has been a Special Advisor to various international organizations. He is also a traditional ruler and is the Suapolor of the Se Traditional Area.
Emmanuel Botchwey who is the founder of REGIMANUEL Estate is also named as a director and shareholder of FORTIZ.
Available document has Aurore Solormey as Board Chair of the fund. She has worked with various corporate institutions such as Midgley Snelling and Co. in London, Mobil Oil Ghana, National Investment Bank, Tettey Ussher & Partners and she is presently in practice with Lokko Co.
SHAREHOLDING
The shareholders of the Fund are the following:
i) Mr. Emmanuel Botchwey
ii) Mrs. Aurore Selormey
DIRECTORS
The directors of the Fund are the following:
i) Mr. Emmanuel Botchwey
ii) Mrs. Aurore Selormey
iii) Dr. Kingsley Fletcher (Nene Drolor Bosso Adamtey I)